Have you thought about preaching a sermon series on Jesus' second coming? It can be a daunting task for a few reasons: (1) the references are scattered throughout the Old and New Testaments; (2) there's uncertainty in the meaning of the signs; (3) pre-, post-, a- millennialism is confusing; (4) and most parishioners don't know their Bibles. All of these reasons are valid, and it might prompt us to to weave our observations about end times into other sermons instead of pursuing a stand-alone focus.
Why You Suddenly Need A Sermon On Jesus' Second Coming
But I would challenge us to pray about the possibility. I think that our study of John's Revelation and everything in and around last days' prophecies can bear fruit and be used by the Holy Spirit to convert or restore people to faith. Here are several reasons why we may want to take it under consideration.
People Are Curious And Want Answers
Look at all the dystopian TV shows and movies. From The Walking Dead to The Hunger Games and Divergent, there is a sense of the world falling apart and a buzz about how the fallout might happen – politically, socially, spiritually, etc. Christianity holds the answers. There is a beast, a dragon, angels, a dramatic exit of true believers, and so much more. Take the descriptions from Daniel 7 about the four beasts, for example. The first is like a lion with eagles' wings. The second is like a bear. The third is like a leopard, with wings on its back. The fourth is most terrifying, "with its teeth of iron and claws of bronze, and which devoured and broke in pieces and stamped what was left with its feet, and about the ten horns that were on its head, and the other horn that came up and before which three of them fell, the horn that had eyes and a mouth that spoke great things, and that seemed greater than its companions. As I looked, this horn made war with the saints and prevailed over them, until the Ancient of Days came, and judgment was given for the saints of the Most High, and the time came when the saints possessed the kingdom" (19-22). Daniel, Joel and others had these dreams for a purpose that is in part to warn and instruct those who would follow. 
The Revelation of John provides even more. Consider this: "And a great sign appeared in heaven: a woman clothed with the sun, with the moon under her feet, and on her head a crown of twelve stars. She was pregnant and was crying out in birth pains and the agony of giving birth. And another sign appeared in heaven: behold, a great red dragon, with seven heads and ten horns, and on his heads seven diadems. His tail swept down a third of the stars of heaven and cast them to the earth. And the dragon stood before the woman who was about to give birth, so that when she bore her child he might devour it" (12-1-4). What are we to make of these signs? In the least, it raises people's curiosity.
Your Home Is Being Prepared By Jesus

Why did Jesus leave? He went to prepare a place for us. How then will we get there? For most of us, death brings us out of this life and we are ushered into Heaven. Certainly for those who chose Hell in this life will continue down that broad road. But, one group of people will see things differently. Jesus will call these Christians still living on the Earth by sounding a great trumpet and they will be caught up into the sky. Paul says it this way: "For the Lord himself will descend from heaven with a cry of command, with the voice of an archangel, and with the sound of the trumpet of God. And the dead in Christ will rise first. Then we who are alive, who are left, will be caught up together with them in the clouds to meet the Lord in the air, and so we will always be with the Lord. Therefore encourage one another with these words" (1 Thessalonians 4:16-18).
Through the direction and inspiration of the Holy Spirit, Paul built on what we see in Acts: "And while they were gazing into heaven as he went, behold, two men stood by them in white robes, and said, 'Men of Galilee, why do you stand looking into heaven? This Jesus, who was taken up from you into heaven, will come in the same way as you saw him go into heaven'" (1:10-11).
Let's also remember what Jesus said about continuing is carpentry work in eternity. He says, "In my Father's house are many rooms. If it were not so, would I have told you that I go to prepare a place for you? And if I go and prepare a place for you, I will come again and will take you to myself, that where I am you may be also. And you know the way to where I am going" (John 14:2-4).
Jesus' second coming is a pivotal part of God's redemption story for us. Because of Jesus' death on the cross, we are a forgiven people. Because of his resurrection from the dead, we are a people of hope. Because of his second coming, we are a people with a home and a future.
Jesus' Return Will Be A Surprise
Jesus explains, "For as were the days of Noah, so will be the coming of the Son of Man. For as in those days before the flood they were eating and drinking, marrying and giving in marriage, until the day when Noah entered the ark, and they were unaware until the flood came and swept them all away, so will be the coming of the Son of Man. Then two men will be in the field; one will be taken and one left. Two women will be grinding at the mill; one will be taken and one left. Therefore, stay awake, for you do not know on what day your Lord is coming. But know this, that if the master of the house had known in what part of the night the thief was coming, he would have stayed awake and would not have let his house be broken into. Therefore you also must be ready, for the Son of Man is coming at an hour you do not expect" (Matthew 24:37-44).
Why do we not heed the similar warning of Noah – to prepare for the wrath of God that will fall from the sky and consume us? Jesus names the reasons: we are too busy eating, drinking, marrying. We are consumed by the cycles of life and our own needs. We don't have eyes that see or ears that really hear. The refrain three times over when Jesus talks about the churches in Revelation is, "He who has an ear, let him hear what the Spirit says…" (2:7,11,17). Why is it that we get so caught up in other activities that will be burned up (1 Corinthians 3:10-15)? This might be a reason why Jesus addresses our trust in God with the extreme commands to not worry about life, what we will eat or drink or wear. "Is not life more important…[and] who by worrying can add a single hour to his life? (Matthew 6:25-27). It might also be why he's adamant about where we should store up our treasures too (Matthew 6:19-21).
You tell me, are Western Christians ready to meet the glorified Jesus in the sky? Are our affections and desires properly placed? Do they know us by our love? Do they know us by our willingness to make disciples, baptizing them in the name of the Father, Son, and the Holy Spirit? Have we risked our own lives–have we lost our lives–in order to gain that coveted acknowledgement, "Well done, good and faithful servant! … Come and share your master's happiness" (Matthew 25:23).
Now Is The Time To Prepare Your Lamp

Are our lamps ready? They must be if we are to receive Jesus, the bridegroom. Jesus tells the parable of the 1o young women who kindled lamps in expectation for the bridegroom that was rumored to be on his way. As you know, some were foolish and thought they would get by without much oil. The wise ones took some extra oil, in anticipation for a longer wait than expected. Inevitably, the bridegroom got delayed which resulted in the lamps of the foolish women going out, while the wise kept ready.
Which camp do we fall into? There are only two: the foolish and the wise. They both heard the rumors of the bridegroom's coming, but only one group took extra care in getting ready. The parable ends with a similar scene to Noah and the ark. Jesus explains that the bridegroom arrived as the foolish women went to buy additional oil, "and the door was shut." When they finally made it back, they asked to come inside. "I tell you the truth," the bridegroom said, "I don't know you." (Matthew 25:1-13)
The parable of the 10 young women is followed by the foolish servant who didn't risk anything with the resources given to him. Jesus then separates those who belong in his kingdom and those who do not by their demonstration of faithfulness. The sheep are received by the king and the goats are turned away into eternal punishment.
As with every story and prophecy about the end of time and the return of the king, it is given to us so we might follow in the way of righteousness. Like the wise men who traveled afar bearing gifts for Jesus, we too are on a journey. If we choose to go, we must carry the light until the end because we are the living sacrifice. As Paul says, "Therefore, I urge you, brothers and sisters, in view of God's mercy, to offer your bodies as a living sacrifice, holy and pleasing to God—this is your true and proper worship" (Romans 12:1).
Churches Are Directly Involved In The Process
Revelation starts with seven churches. It seems to end with only one or two still intact, still carrying the Gospel. These seven examples can act as seven models for our church communities. If we simply took these seven and formed a series, we'd get to the heart of the warnings and, if we're faithful, the rewards of his second coming. Here's a general rundown.
Ephesus works hard as a church to be good in deeds but they have forsaken their first love in Jesus.
Smyrna is suffering under the weight of persecution but they remain faithful.
Pergamum has sinful members engaging in sexual immorality and trusting in false teaching.
Thyatira has a particular woman in their congregation who misleads by sex and teaching falsely.
Sardis is about to die because of their inaction. They need to wake up and be alive again.
Philadelphia keeps Jesus' commands. They don't waver even though they long for Jesus' return.
Laodicea is neither hot nor cold, fighting for nothing and passively humming along.
It's not difficult to determine that Smyrna and Philadelphia are running the race set before them, while the other churches have allowed various sin and distraction to sidetrack their ministry. Jesus is not without kind words for them, but the refrain is clear: repent. Repent or I'll come with a sword. Repent or I will strike you down.
It Began In A Garden And Ends With A City
As you know, the Jesus' second coming completes the story. It's interesting to think that once our faith is completed by the veil being lifted–one that we see through only dimly, as I Corinthians 13:12 says–we will not need to believe any longer. We will be without longing and finally be home. The narrative of God's story with humanity begins in a garden and it ends in a city; it begins with two people and ends in mansions prepared for us. After the beasts and dragon, past the people who chose their own way and the Antichrist who deceived them, and down to the inn that houses the last puffs of Satan's lies, there is a lake of fire where all fallen creatures are tossed and forgotten by the God who created them. Then, "I saw the Holy City, the new Jerusalem, coming down out of heaven from God," John says, "prepared as a bride beautifully dressed for her husband. And I heard a loud voice from the throne saying, 'Now the dwelling of God is with men, and he will live with them. They will be his people, and God himself will be with them and be their God. He will wipe every tear from their eyes. There will be no more death or mourning or crying or pain, for the old order of things has passed away'" (Revelation 21:2-4).
In the end, a study of Revelation teaches us that, "he who began a good work in you will carry it on to completion until the day of Christ Jesus" (Philippians 1:6). May we teach our churches to watch the times, be ready in and out of season, and serve the Lord by demonstrating to a rotten world his love by what we say and do.
---
BONUS: The Second Coming Of Jesus Christ Sermon Media
Check out this sermon media & graphics bundle that fits perfectly with your upcoming sermon or sermon series on Jesus' second coming! This bundle comes with a matching sermon PowerPoint, church motion graphics, worship backgrounds, church bulletins and more. Check out the entire collection below!
Sermon PowerPoint Template
---
Countdown Timer
---
Welcome Video
---
Upcoming Events
---
Title Motion Graphic
---
Goodbye Motion Graphic
---
Worship Backgrounds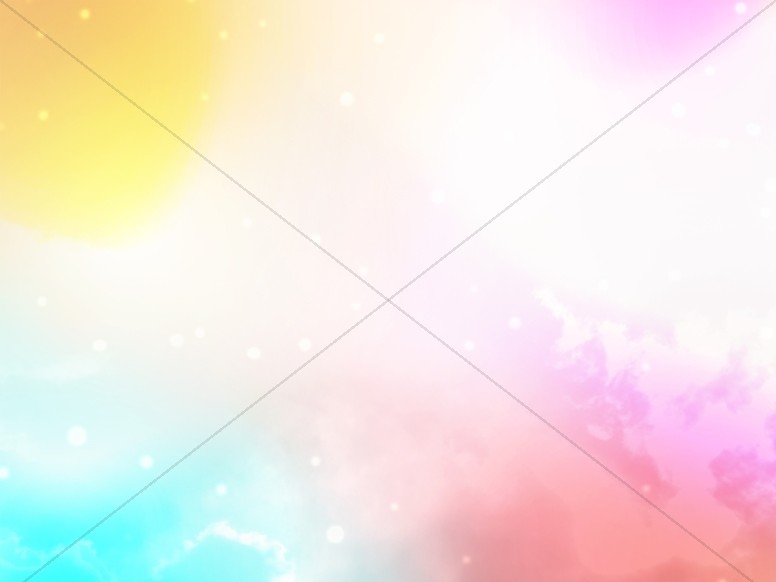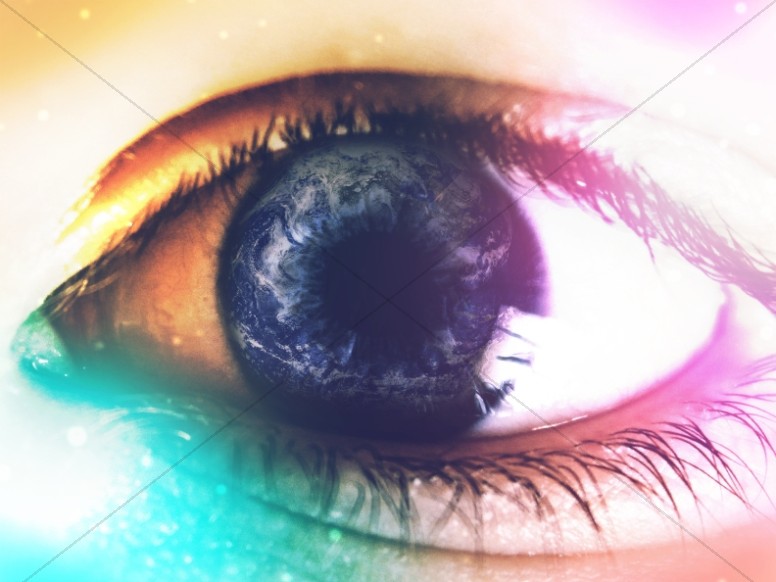 ---
Bi-Fold Bulletin

---
Tri-Fold Bulletin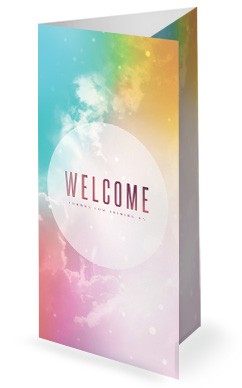 ---
Church Flyer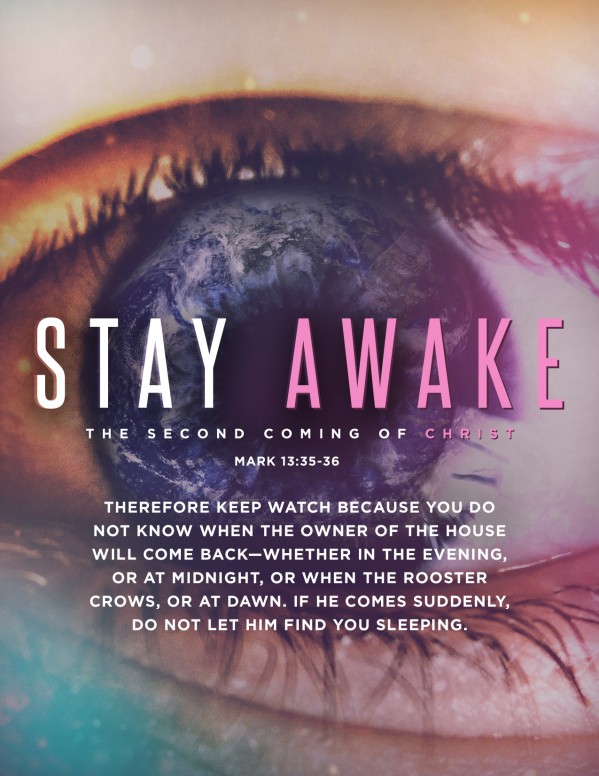 ---
Church Newsletter

---
Website Banner