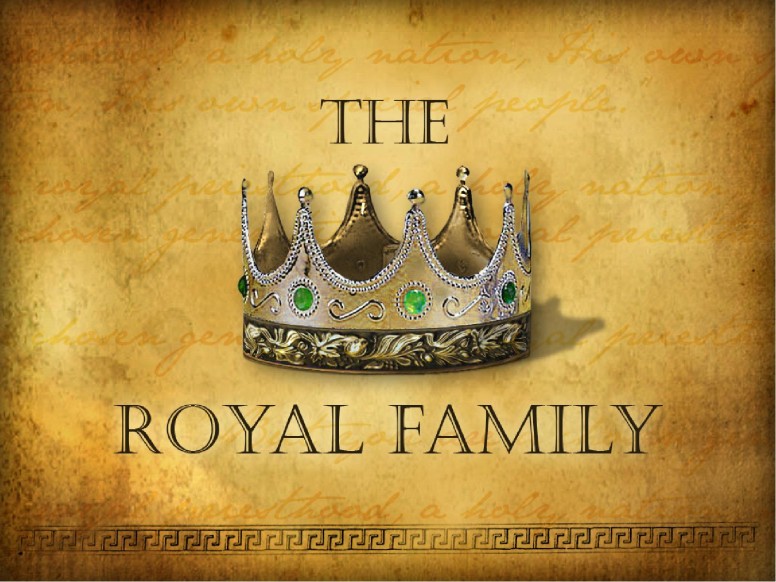 Some years later, before Elijah was taken up into the whirlwind, Elijah said to Elisha,
"Ask! What may I do for you, before I am taken away from you?"
Elisha answered,
"Please let a double portion of your spirit be upon me."
(2 Kings 2:9) This was not an unreasonable request, but was actually a custom of that time. When a father would divide his property, the oldest son would receive twice as much of their father's inheritance as the younger sons. Elisha was not asking to become twice as powerful as Elijah, but to be recognized spiritually as the "rightful heir" to Elijah.
Elisha then watched as Elijah was taken up by a whirlwind into heaven in a fiery chariot. Elisha used Elijah's mantle to strike the waters of the Jordan, which parted, allowing Elisha to cross over. This first miracle was watched by the prophets at Jericho, and they acknowledged,
"The spirit of Elijah rests on Elisha."
(2:15) Elisha'spowerful ministry had begun.
Elisha was bold and fearless in the presence of King Jehoram, as Elijah had been in Ahab's presence. Jehoshaphat, King of Judah, requested a prophet of the Lord to counsel him regarding partnering with Israel's King Jehoram in an attack on the Moabites. When both kings came to Elisha, he said to Jehoram,
"What have I to do with you? As the Lord of hosts lives, before whom I stand, surely were it not that I regard the presence of Jehoshaphat king of Judah, I would not look at you, nor see you."
(3:13, 14) Elisha foretold their victory, and they defeated the Moabites.
Elisha had a ministry of miracles, believing God to serve people with His goodness and power. One of the prophet's wives, a widow, came to him for a solution to her debt. Elisha believed for God to multiply her oil, enough to pay off her debt and extra to sell to provide for her children. Elisha believed God for a child to be born of a couple who had been hospitable to him. When the child suddenly died, Elisha again believed God and raised him from the dead.
Naaman, a Gentile, was captain of the host of the king of Syria. He was a mighty man of valor, but he was a leper. He heard that there was a prophet in Israel, and sent a messenger to King Jehoram. Jehoram thought it was part of a plot to start a fight. When Elisha heard about it, he sent a message to the king.
"Let him come to me, and he shall know that there is a prophet in Israel."
(5:8) Elisha sent out his servant, Gehazi, to tell Naaman to go wash in the Jordan seven times. Naaman was furious not to have Elisha's personal attention, but, convinced by a servant to follow through, Naaman washed in the Jordan and was completely healed. He offered Elisha a reward, but Elisha declined. But greedy Gehazi went after Naaman, and lied to him, fabricating a story as if speaking for Elisha. He procured some money and clothes, and tried to hide them. Upon returning, Elisha asked him where he had been. Gehazi lied again. Elisha confronted him, and said,
"The leprosy of Naaman shall cling to you and your descendants forever."
(5:27) Gehazi left Elisha's service a leper, white as snow.
Elisha's faith saved the life of King Jehoram and the armies of Israel more than once, receiving revelation from God and mystifying the Syrians. When surrounded by the enemy, Elisha's servant panicked.
"Alas, my master! What shall we do?"
So he answered,
"Do not fear, for those who are with us are more than those who are with them."
And Elisha prayed, and said,
"Lord, I pray, open his eyes that he may see."
Then the Lord opened the eyes of the young man, and he saw. And behold, the mountain was full of horses and chariots of fire all around Elisha."
Elisha prayed that the Syrians would be made blind, and so it was. Elisha told the blinded Syrians to follow him, and they did and when they opened their eyes, they were right into the middle of Samaria! Elisha ordered a great feast to be prepared. After they had eaten, Elisha sent them home. The Syrians did not bother Israel anymore after that. (6:15-23)
After a full life of wonders, Elisha became sick, but obeyed God's revelation and prophesied up until his death. Even after he was buried, when Moabites put a dead man into Elisha's tomb,
"And when the man was let down and touched the bones of Elisha, he revived and stood on his feet."
(13:21) Elisha loved God first, and he loved the people of Israel, and he was never intimidated. He fulfilled God's directives and lived to see prophecies of Elijah come to pass. Elisha was a true hero and champion for God.