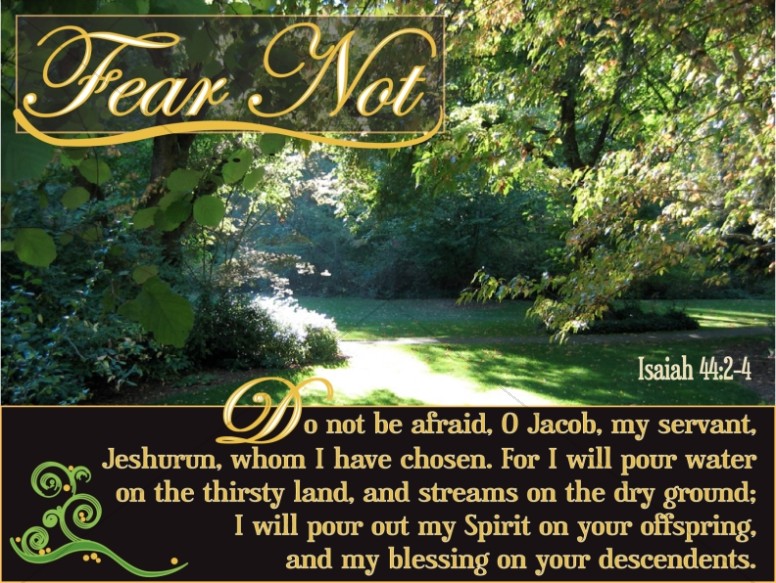 "
I have calmed and quieted my soul (mind, will, emotions) like a weaned child quieted at its mothers breast."
(Ps. 131:2).
A well-known pastor of pastors shared during a conference that he has learned how to have peace in his soul within 15 to 30 seconds regardless of his circumstances. This invaluable skill is essential to ministry leaders and proves that The Spirit of God enables believers to embrace the same peace that Saint Paul describes is beyond understanding.
Silence and meditation on the Word are essential spiritual disciplines. But how many believers can even remember the last time they sat still in complete silence and actually had time to reflect on the goodness of the Lord, His word, or the direction of their lives? Many would say they do not have time for such luxuries.
The truth is, one must make time or they will be forced to do so by sickness or debilitating emotional manifestations which put people out of commission. The Lord tried to underscore the significance of one day of seven to rest and recuperate, the Sabbath, at the beginning of creation when even He rested on the seventh day. This is not just for worship but also ends up being maintenance for the body and soul.
The principle of taking time to rest is similar to tithing. If one does not tithe 10 percent to the Lord, the enemy of the human soul has a way of confiscating those funds by all manner of breakdowns and destructive accidents which will cost as much or more than the tithe.
This same principle applies to the mantainence of one's soul. One's soul, made up of the mind, will and emotions, operate on a principle that sounds like the mechanic who quips, "You can pay me now, or you can pay me later&rdquo:!
Believers must learn how to waste time with the Lord. At first, that is what it may feel like. But think of the benefits of this kind of time management compared with wasting time in the ways we normally do it--television, movies, recreation, none of which in and of themselves are evil--but all of which promise much more than they can deliver.
The word in Psalm 132:2 offers a picture of a weaned child nestled into the embrace of its mother. In that same way, Christians who wait on God receiving comfort and serenity. This move towards relationship with the God of all Peace is a choice.
While experiencing debilitating burnout, this writer sat on a hill above home, on an old cultivator plow, gazing at Mount Hood in the east, Mount Adams in the south. The Lord impressed my soul that I must choose to rest in His love--to lay my head on his chest as it were and quiet my soul in the depths of His affirmation and love. A hawk flew above at that very moment as Isaiah 40 was quickened to my heat: those who wait upon the Lord shall renew their strength; they shall mount up on the wings of eagles.
One can know about His love, in one's mind, but not really know His love in one's heart. Scripture does not say with the mind one believes unto salvation, rather it is with the heart. Hebrew thought the heart was the center of ones personality. To the Hebrews, knowing God is experiential not merely intellectual. Saint Paul also speaks of this kind of knowing as he prayed for the Ephesians to know Christ, having the eyes of their hearts enlightened. (Ephesians 1:18)
There is a great resource in Richard Foster's classic book on spiritual disciplines,
Celebration of Discipline
, to equip believers in the grace of silence. It seems to be a lost art in our culture. People go out to camp and enjoy nature and muddle it up by playing loud muscic! There are so many voices screaming at people that they are unaccustomed to quiet. They are actually uncomfortable when they experience quiet. One must learn anew the quietness of contemplation for life and health. Jesus often withdrew to be with His Father and pray. He urged the disciples to come away with him to rest and recuperate.
In order to take steps toward healing, which only God can accomplish, one must become vulnerable enough to pray as David did: "Search me O God, and know my heart, test me and know my anxious thoughts. See if there be any wicked way in me, and lead me in the way everlasting." (Psalm 139:23-24 NIV). One must learn how to quiet oneself in the arms of God by His Spirit's grace for each new day--for each new moment.