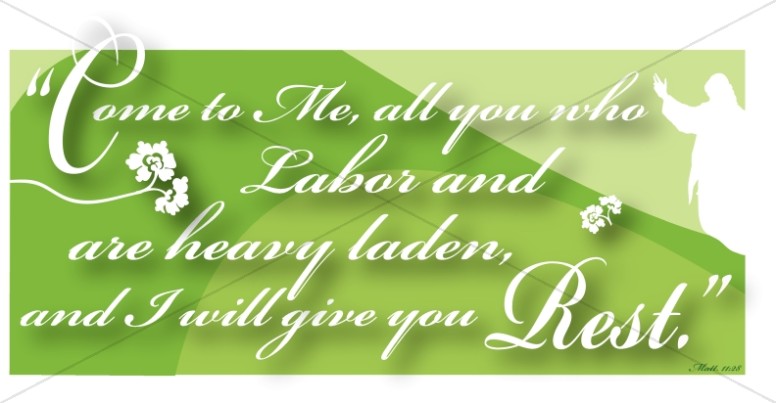 In 1997, I experienced severe burnout as a worship pastor. In addition, I had the privilege of facilitating city-wide, public worship events and gatherings of worship leaders for prayer and support for one another. I was not only over-extended but also functioning outside of my gifting; I am not an administrator.
I shared with my wife that I could have lived in perpetual panic for fear of leaving something undone. My heart was to do the worship, but I was so busy administrating and fundraising, I never got to participate on the worship teams. To make things worse, I was not as young as I used to be, as the expression goes; I found that I was not as resilient as when I started ministering 14 years earlier 1983. I was now 49 years old. But I had not yet come to grips with my limitations.
My own church staff where I was an associate pastor thought that the senior pastor was meeting regularly with me, but he was not because he thought the administrative pastor was meeting with me regularly. No one really knew how stressed I was feeling, including myself. I was very out of touch with my own feelings. I was totally surprised at what came next. I was completely blindsided.
One of the public praise team members called me at home on Monday, my day off, simply to encourage me and share some new ideas for an event five months away. I fell apart while talking on the phone. I started weeping uncontrollably as he was trying to pray for me...bless his heart. He had no idea that I was in a meltdown. I reached out for my wife who knew something was very wrong. She led me to bed and I just sobbed for what seemed like an eternity.
I was finally able to get it together enough to maintain some semblance of stability, but it was short lived. I was experiencing panic attacks so severe that our church leadership encouraged my wife, escorted by our administrative pastor, to drive me to the hospital to be evaluated. I could not function without help for several months during which time I was able to receive much healing and guidance from the Holy Spirit, and I was also blessed to go to a professional counselor who himself had a pastoral background and extensive clinical training
Fortunately, I had been mentoring other leaders who could fill in, and who did very well in my place. At the recommendation of our administrative pastor, I was evaluated by workman'scomp. Even the professional counselor's office doubted seriously that this burn out would be covered by them. But through God's grace, it was.
The independent psychologist was convinced it was very job related. So the added stress of being without income was partially solved by them and continued with a part-time salary from my church. I was blessed to be in a church environment where I was totally supported and nurtured back to health. I was able to go back to part-time after three months and full-time after five months through much prayer, care and support by family and friends. My wife was an incredible gift and a strength for me.
I take full responsibility for letting myself fall into such a state of feeling totally overwhelmed. The counselor explained that I had been exhausted from sleepless nights and anxiety which ultimately brought depression. My body and emotions said, "stop!"
For years I had lived with my plate more full than it should have been because I had a difficult time saying no when already fully extended -- usually over extended. I needed to learn the process of being able to negotiate laying aside one thing before taking on another. If it had not been these particular extra curricular activities over and above my full pastoral responsibilities, it would have been something else. Somehow, I had not learned about boundaries, margins and facing one's own limitations. Someone has said, if the devil can not lure you into sin, He will encourage you to get too busy about religious things. The word frantic comes to mind.
I have shared all of the above, without too many details, to encourage you as a reader that I am no stranger to anxious thoughts, panic attacks and acute burnout. The things I will share in this series of articles come from the Lord and various resources, but they were experienced first-hand in my own restoration. I pray as you read that something of His peace and rest will be imparted to you who may be weary and heavy laden.