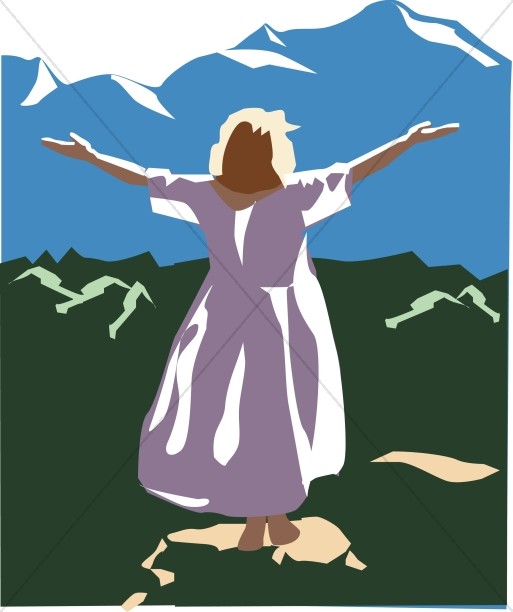 In order to do battle well, soldiers must have great respect and/or fear of their commander in chief and must obey without question. Commanders within the armed services go to great lengths to make very sure that all fighting men and women have respect for leadership instilled deep within them. The closer soldiers come to the front lines of battle, the more they understand the reason for this rigorous training in servitude. Disobedience to a command -- hesitancy to obey an order -- may result in loss of territory and lives.
God makes it extremely clear that human time on earth involves a (spiritual) battle (Ephesians 6:12). The written Word gives the necessary weapons (Ephesians 6:13-17), outlines the enemy's tactics (2 Corinthians 10:3-5) and reveals everything Christians need to know about their Great Leader: Obedience to Him makes the victory sure (Romans 8:37) while disobedience will result in loss of territory and lives (Romans 6:16).
Among the most powerful of spiritual warfare weapons at a believer's disposal is the corporate time of praise and worship when Christians exalt God in order to focus attention on their Divine Leader.
Worship opens spiritual eyes to who God is, to the truths of His Word, to the sinful nature of man and to the lies of the enemy. (See What is Worship?) In a time of concentrated worship, the contrast between good and evil is exposed and the need of a Savior becomes obvious. And, there is insight into the enemy's warfare tactics (2 Corinthians 2:11).
God is Love (1 John 4:8) The enemy of our soul does his best to counterfeit love as selfish lust. God is Light and in Him is no darkness at all (1 John 1:5). Satan masquerades as an angel of light (2 Corinthians 11:14), to bring confusion. God cannot lie (Titus 1:2). The devil takes every opportunity to bombard minds and emotions with lies and partial truths. Worshipping God exalts the ultimate Truth (John 14:6), and shines brilliant Spirit Light to reveal the perfect Love of God (I Corinthians13), thereby exposing Satan as the father of all lies (John 8:44).
Without faith it is impossible to please God.(Hebrews 11:6). Jesus was actually unable to do miracles for some people because of their lack of faith (Matthew 13:58). Worshipping according to Biblical principles increases faith (Romans 10:17), enabling the omnipresence of God to 'show up' (His manifest presence). In response to the faith of believers (Matthew 9:29), God actually inhabits the praises of His people (Psalm 22:3), to accomplish His good Will.
When the people of God engage in worship as warfare, the purposes of the enemy are thwarted and God's Kingdom comes, His Will is done on earth just as it is in Heaven!