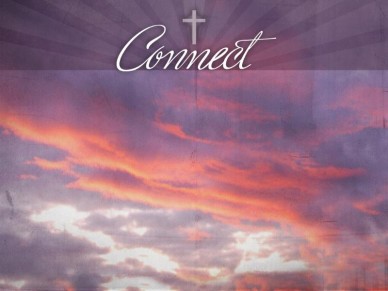 It is in worship that Christians declare the goodness of God and the beauty of His majesty. He is such an empathetic priest towards His family that He even allows them to cry out from the depths of their heart when in pain. He receives even that as worship. Nearly one third of the Psalms are made up of laments of David and his chief musicians. God meets them in their pain. Their pain gives today's believers a voice in words that often would remain unspoken. Thankfully, the Psalmists, by the Spirit's inspiration, penned what might never have been verbalized as worship. Even groans however, are acceptable worship (Romans 8: 26).
The point is, that it is in the valleys and mountaintop experiences of the congregation that pastoral leaders give God's redemptive, restorative and healing voice the opportunity to be heard. Pastors and leaders facilitate good news being spoken--the comfort of the Comforter. The good news is that He can be trusted to love and never forsake His beloved no matter what difficulty they may be experiencing. He binds up the brokenhearted, sets at liberty those held captive, opens prison doors for those who are bound and declares the year of the Lord's favor (Isaiah 61:1-2). The pastoral task is to create an atmosphere wherein the presence of the Lord can abide. The main ingredient of that atmosphere is hunger and thirst for His presence. (Palms 42:1-2) Jesus said happy and blessed are the hungry and thirsty; His ministry is to fill them with manna from heaven and living water.
Pastors should exhibit none of the qualities of escapism. Worship is not merely some
other worldly
escape until Jesus comes back for a beat up, battered bride! What needs to be instilled within the believer's heart is the goodness of God, His unimaginable love for His bride, His care for every aspect of Her life and His unchanging character. Within salvation, He offers healing and wholeness. He wants His church to be filled with all the fullness of Christ. He wants to invade this earth with His goodness. Furthermore, He wants to use his church to do so. All of the above Scriptural desires of the Lord can be declared and decreed into our life circumstances so that worship establishes His kingdom rule therein. As it is in heaven, so on earth! What a privilege to lead God's people in such a hope-filled kingdom reality. He invades our life circumstances with His authority and power to effect change as we worship Him.
What are some of the practical issues that need to be discussed and implemennted by pastors and lead worshippers. That will be discussed in the next series of articles.