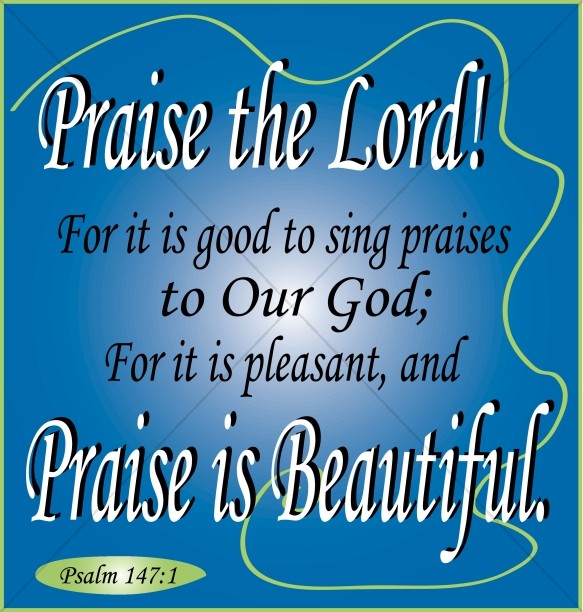 When sorrow has been companion of the day and loneliness has filled the nights, the Love of God calls out to the dark of the soul with songs of Light. He brings rest and comfort. (Psalm 23). He gives joy to replace mourning (Isaiah 61:3), strength and peace (Psalm 29:11), hope (Psalm 119:114), grace (2 Corinthians 12:9), forgiveness (John 5:24; Romans 8:1) and joy (Psalm 30:5). "
By day the Lord directs His love, at night His song is with me -- a prayer to the God of my life.
" (Psalm 42:8).
God gives songs of comfort in the night hours and in the dark seasons of life. He gives songs throughout the sad, and the happy days. Melodies with timely words will come to the memory (Psalm 77:5-7). Songs will spill out from the Spirit and over the lips, into the air to change the atmosphere (see: Song of the Lord).
When listening, believers can hear God's comforting and joyful songs all around: Hear the sound of the oceans consistent pounding roar, and of a happy brook tripping over beds of well-worn stones. Listen for the rustling of the leaves in the whistling wind, or the laughter of children in the park. Tune in to the voices of the frogs on the pond and the birds as they call to one another across a meadow. Take note as the rain hits the window pane like tiny tinkling bells, as the thunder rolls with the noise of loud crashing cymbals. Be very quiet and one might just hear the melodies of falling snow.
All of creation makes music to praise God (Psalm 19:1; Isaiah 55:12) and to lift the human heart. Listen, and the mind refocuses, the heart is encouraged, the body finds new strength, joy begins to bubble up and hope is renewed.
When the soul is subdued because of sorrow, when the Spirit is crushed from disappointment, when the body is weighed down from fatigue and illness - darkness threatens the light within. He gives music to renew that light (see: Worship as Warfare Part 3).
In the night seasons of life, God surrounds us with song to remind us that the Love of God is greater by far than any sorrow, disappointment or illness, and that His Word is more real than this present reality.