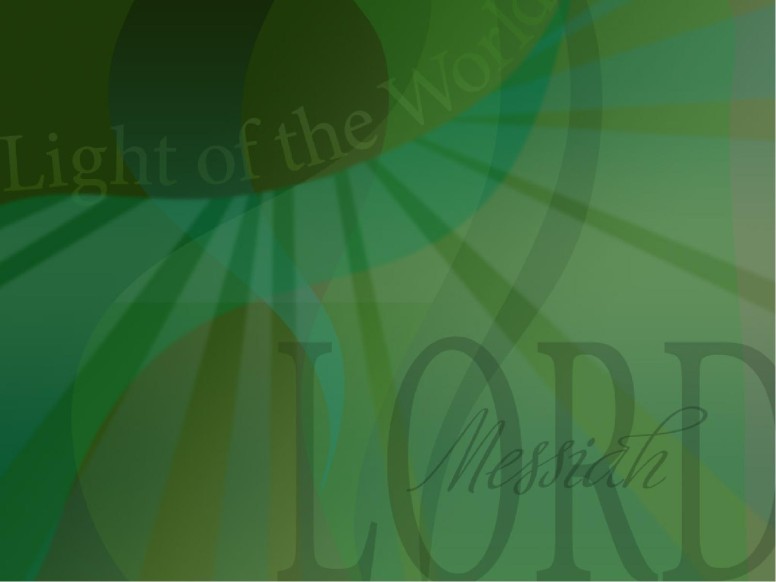 "You have made him to have dominion over the works of Your hands; you have put all things under his feet."
(Psalm 8:60)
David knew what it meant to have enemies. And he knew what it was like to have conspirators and rebels among the people of Israel. More than once, his throne was threatened. Even his own son, Absalom, conspired against him, causing him to flee Jerusalem. It was a great challenge for David to reign with so many individuals who were not fully submitted to his authority.
From the beginning God's design for mankind included dominion over the earth, the works of the hands of God. When God created man, He commanded him to subdue the earth and take that dominion. But when Adam sinned, that dominion was then handed over to Satan, and mankind became enslaved by the resulting curse.
From that time on, the works of the hands of God, including mankind, remained out of spiritual order from the original order that God ordained at Creation. When David wrote his psalm claiming dominion, in a sense it was not too far off.
The Spirit of God came upon David at a very young age -- at the time of his original anointing as king over Israel. As God's anointed, David was given authority over the people of God. He was God's chosen king, and a man after God's own heart. God was pleased to make David the shepherd of Israel. And it was a role that David did not take lightly. It was his desire that all Israel not only recognize him as their king, but also recognize God's authority.
David was an incredibly dedicated and destined man of God, having been given all authority and complete rulership. His dominion included not only the people of God but the surrounding nations as well. God was with David in everything he did, giving him both political success and incredible prosperity. It was David's fervent desire for victory over the pagan nations that inspired his army to battle alongside him year after year. But it was the Spirit of God living within him that gave him the mark of heavenly authority. But unfortunately, after David's death, the spiritual decline at the end of Solomon's reign ushered in division among the nation of Israel and God's people fell even further into their slavery to the spiritual dominion of the enemy.
But God had not forgotten His promise from the beginning: the Seed of the woman will one day crush the head of the great enemy of both God and man. It was not until over 1,000 years after the reign of David that God fulfilled His promise through His Son, Jesus Christ.
Through the blood of Jesus Christ, the penalty for sin was paid in full. The curse was broken, and all power and dominion was taken back from Satan and given to the Son of Man. The Apostle Paul, in the book of Ephesians, quoted the psalm of David and attributed its powerful truth to Jesus Christ:
"And He put all things under His feet, and gave Him to be head over all things to the church."
(Ephesians 1:22) The church became the new works of His hands, over which Jesus had all authority. And those who bear His name as believers share in His authority over the works of Satan.
Yet perhaps the most incredible words that spoke of the authority of Christ were written in his letter to the Philippians:
"Therefore God also has highly exalted Him and given Him the name which is above every name, that at the name of Jesus every knee should bow, of those in heaven, and of those on earth, and of those under the earth, and that every tongue should confess that Jesus Christ is Lord, to the glory of God the Father."
(Philippians 2:9-11)
While during this age, mankind still has the choice whether or not to submit to His authority, there will come a day when no choice will be left to make. When Jesus returns, He will take His rightful place as King over His kingdom, and all of Creation will once again be set in the proper spiritual order that God ordained at Creation.