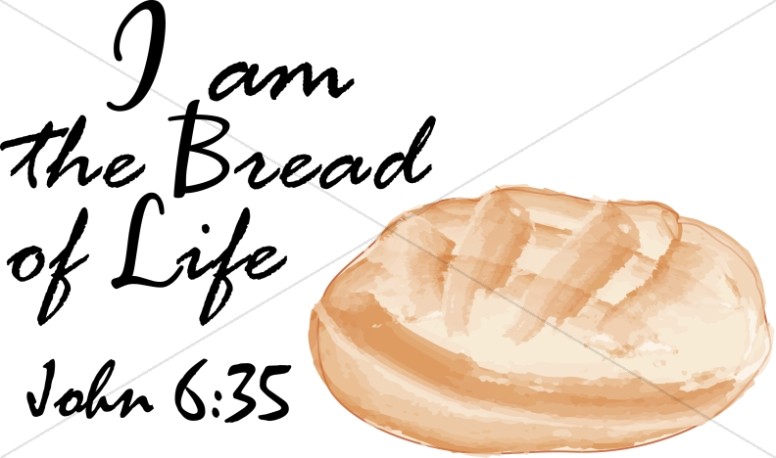 The Israelites were God's chosen people. He rescued them from the iron grip of Pharaoh of Egypt. But after only a short time in the wilderness, their hunger began to take over. They complained to Moses, accusing God of bringing them out of Egypt only to die of hunger in the wilderness. They would have rather died in Egypt, where at least they sat among pots of meat and bread enough to fill their stomachs. They believed that God was so detached that He was unaware of their basic human needs, and He was so calloused as to neglect the very nation that He had destroyed Egypt to save.
Unfortunately, the Israelites did not know God for Who He really was: their Father. And Father God never intended to let His children to go hungry. But to them, it was as if God was purposely withholding what they needed, and they felt rejected and abandoned. Yet in His mercy, God did not rebuke them, but instead answered their complaints:
"Then the LORD said to Moses, 'Behold, I will rain bread from heaven for you.'"
(Exodus 16:4)
Out of His rich goodness, God provided bread for His people in the form of small white flakes that appeared after the morning dew lifted. The people did not recognize it when they saw it, asking among themselves, 'What is it?' Nothing like it had appeared before, or since. But this bread from heaven sustained them throughout their entire forty-year journey through the wilderness.
Years later, in his address to the people prior to their entrance into the Promised Land, Moses reminded the Israelites of this miracle of bread from heaven:
"So He humbled you, allowed you to hunger, and fed you with manna which you did not know nor did your fathers know, that He might make you know that man shall not live by bread alone; but man lives by every word that proceeds from the mouth of the LORD."
(Deuteronomy 8:3)
This truth resurfaced hundreds of years later, when Jesus addressed the Jews in the synagogue of Capernaum. It was the day following the feeding of 5,000 Jews from just five loaves and two fish. Jesus had crossed the Sea of Galilee the night before, but the people caught up with Him in Capernaum. Jesus confronted their fleshly motives for following Him. He stated that they only followed Him because of His ability to satisfy their physical needs. But He revealed that within Him could be found the bread that satisfies to everlasting life; the bread that could forever fill their spiritual hunger.
In their ignorance, they demanded a sign from Him, some kind of evidence to prove that He was who He claimed to be. They told Him,
"Our fathers ate the manna in the desert; as it is written, 'He gave them bread from heaven to eat.'"
(John 6:31) In other words, God had provided food for their forefathers in a place where food was not to be found, and they wanted Jesus to perform the same kind of miracle for them. But Jesus corrected their thinking, explaining that God gives according to need, and their real need was for spiritual sustenance which was found in Him:
"Then Jesus said to them, 'Most assuredly, I say to you, My Father gives you the true bread from heaven. For the bread of God is He who comes down from heaven and gives life to the world.'"
(John 6:32-33)
When they asked for this bread that gives life, Jesus made the final connection between Him and His heavenly Father:
"And Jesus said to them, 'I am the bread of life. He who comes to Me shall never hunger.'"
(John 6:35)
As Jesus continued to teach, He spoke metaphorically, that whoever would partake of Him by eating His flesh and drinking His blood would have eternal life. In other words, those who united themselves with Him and made His life their own could receive the benefit of eternal life. But they didn't understand Him. Many were offended by His words. But then He made it clear:
"It is the Spirit who gives life; the flesh profits nothing. The words that I speak to you are spirit, and they are life."
(John 6:63)
Jesus Christ was willing to feed them the words of life and the significance of His life. He wanted to give of Himself, the Word of God in the flesh, to them, but they were not willing to partake of Him due to their lack of faith. But no human could ever promise such a fulfilling and satisfying gift as the spiritual life which Jesus Christ offered, and still offers today.