Colonial Heights came to us wanting a website that was easy to navigate and find information. We worked together to decide on what website colors to use on the site and how to display the information that was most important to them. It was important to them that they engage users to explore their ministry opportunities and events within the church. We were able to design an amazing website that steered users to start getting involved in the church.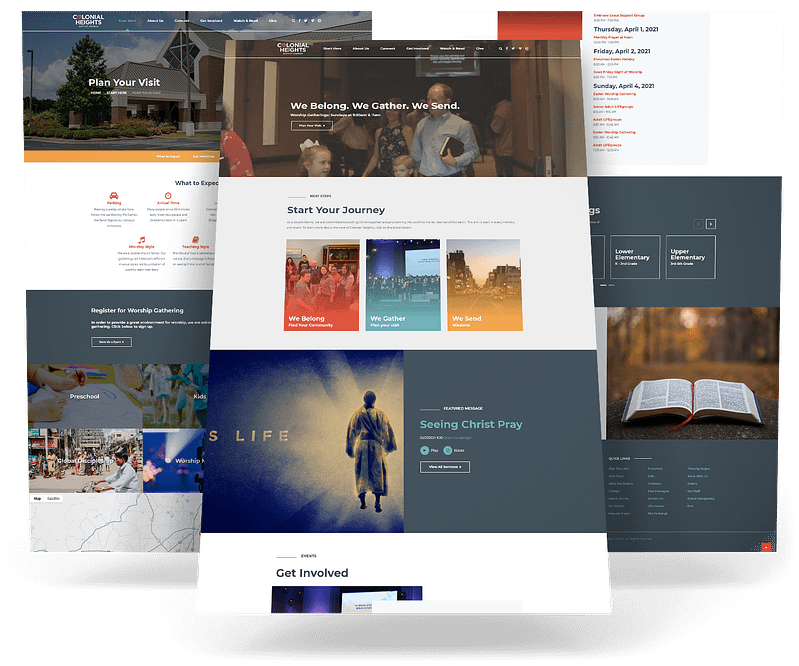 Revitalizing a website takes careful planning and timely execution.
As you dream about the future, tell us what you see, and let's unpack it together! Fill out the form below and we'll set up a time to explore the next steps are for your church's new website.