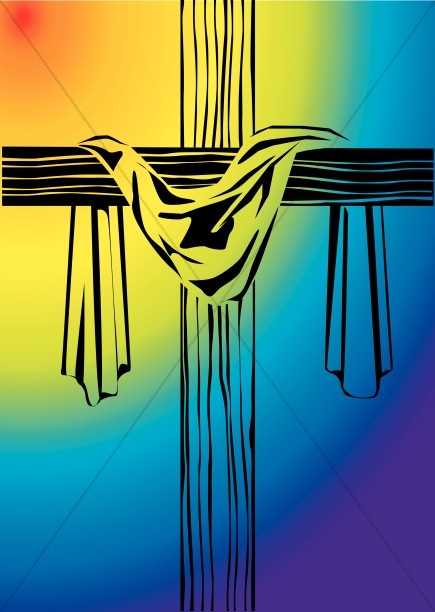 "
But as He who called you is holy, you also be holy in all your conduct, because it is written, 'Be holy, for I am holy.'"
(1 Peter 1:15, 16)
Sanctification is not a word heard in everyday conversation. It first appears in the Bible in Genesis, when God finished His creativity and restored the heavens and earth. God blessed the seventh day, and sanctified it. He designated the seventh day for a special purpose, set aside for a day of rest.
The simple meaning of sanctified is something selected and devoted for a distinctive purpose. The second time the word is used in the Bible, more meaning is added. Before delivering God's commandments to Israel, God instructed Moses to sanctify the people and have them wash their clothes, implying that they were to make themselves pure by cleansing. Sanctification, also translated holiness, is the state of purity that is required in order to stand before God.
With all the Old Testament sacrifices, purification requirements and ceremonial cleansings, God's people, even the priests, were only achieving a temporary solution for a problem that only the sacrifice of Jesus could ultimately repair. Jesus Christ shed His blood to pay the price for all the sins of mankind. In so doing, he provided cleansing from all unrighteousness. Only the blood of Jesus was acceptable to God. But you were washed, but you were sanctified, but you were justified in the name of the Lord Jesus [and all that His name represents] and by the Spirit of our God. (1 Corinthians 6:11)
Christians today are sanctified by what Jesus accomplished on the cross. They are cleansed from sin, set apart from the world and destined for heaven. These are spiritual rights given to believers by grace. "
But of Him you are in Christ Jesus, who became for us wisdom from God -- and righteousness and sanctification and redemption."
(1 Corinthians 1:30) However, with privileges come responsibilities. The practical, daily aspect of sanctification is in living a lifestyle as one who belongs to God in body, soul and spirit.
To live a life set apart does not mean being a recluse and never having dealings with the world and people in it. But as Romans 12:2 teaches, "
Do not be conformed to this world, but be transformed by the renewing of your mind."
It is to put on the mind of Christ by reading and thinking according to the Word of God and by putting Godly principles into practice.
Living sanctified implies that one does not become entangled again with the ungodly ways of the world, but instead enjoy regular fellowship with like-minded believers. Christians are not to be unequally yoked together with unbelievers. There is no true unity that can be experienced when believers are with unbelievers. This admonition is no different than the warnings to the nation of Israel in the Old Testament that they were not to intermingle with the other pagan nations.
God's Word clearly states,
"For you are the temple of the living God. As God has said: 'I will dwell in them and walk among them. I will be their God, and they shall be My people. Therefore Come out from among them and be separate,' says the Lord. 'Do not touch what is unclean, and I will receive you. I will be a Father to you, and you shall be My sons and daughters, says the LORD Almighty.'"
(2 Corinthians 6:14-18)
Personal integrity and purity is addressed openly and honestly in 1 Thessalonians chapter 4: "
For this is the will of God, your sanctification: that you should abstain from sexual immorality; that each of you should know how to possess his own vessel in sanctification and honor -- for God did not call us to uncleanness, but in holiness."
God's Word makes clear that Christians have been set free from sin by the work of Jesus Christ. As committed disciples, Christians are challenged to live fruitful and holy lives, becoming "
vessels for honor, sanctified and useful for the Master, prepared for every good work."
(2 Timothy 2:21)