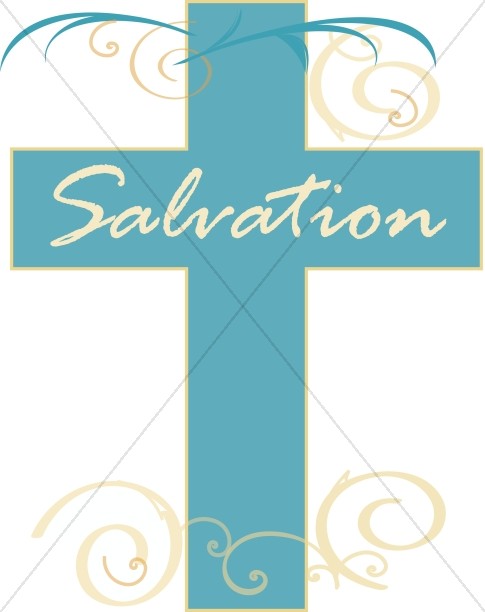 "For I am not ashamed of the gospel of Christ, for it is the power of God to salvation for everyone who believes."
(Romans 1:16)
Before the coming of the Lord Jesus Christ, God's prophets searched Scripture to learn everything they could about salvation, and studied the prophecies concerning
"the sufferings of Christ and the glories that would follow."
(1 Peter 1:11) They were able to learn many things, but not the specific details regarding entire time period of what is now called the age of grace, the church of God and the spiritual blessing of salvation.
The Biblical meaning of the word 'saved' is to be made whole or sound. To be made whole implies the lack of wholeness prior to being saved. Biblically, a person is only body and soul prior to believing in Lord Jesus and the resurrection.
"If you confess with your mouth the Lord Jesus and believe in your heart that God has raised Him from the dead, you will be saved. For with the heart one believes unto righteousness, and with the mouth confession is made unto salvation."
(Romans 10:9,10)
At the moment a person saved, God creates a spiritual life within. The spiritual connection that Adam lost was restored by what Jesus did on the cross, and by way of His resurrection. At the split second of believing, wholeness occurs. This is what salvation is; to be saved or preserved from the ultimate consequence, the wages of sin, which is death. At this miraculous moment, the believer has been given the gift of God.
Jesus said,
"Unless one is born of water and the Spirit, he cannot enter the kingdom of God. That which is born of the flesh is flesh, and that which is born of the Spirit is spirit. Do not marvel that I said to you, 'You must be born again ... He who hears My word and believes in Him who sent Me has everlasting life, and shall not come into judgment, but has passed from death into life.'"
(John 3:5-7; 5:24)
After the ascension of Jesus, His disciples, Peter and John, taught salvation in His name, but were harassed and interrogated by the religious leaders following their healing a lame man. Peter responded boldly to them.
"Let it be known to you all, and to all the people of Israel, that by the name of Jesus Christ of Nazareth, whom you crucified, whom God raised from the dead, by Him this man stands here before you whole. Nor is there salvation in any other, for there is no other name under heaven given among men by which we must be saved."
(Acts 4:10, 12)
God revealed the intricate details of Christian salvation to Paul, who wrote most of the doctrine for the Christian church. In Ephesians chapter one, he wrote about a multitude of spiritual blessings, and that
"In Him
[Christ]
you also trusted, after you heard the word of truth, the gospel of your salvation; in whom also, having believed, you were sealed with the Holy Spirit of promise, who is the guarantee of our inheritance until the redemption of the purchased possession, to the praise of His glory."
(1:13,14)
God made salvation to be free by His grace, but it cost Him everything, the sacrifice of His only begotten Son. God knew no one could ever do enough works to earn salvation, so He gave His Son, Jesus Christ to secure salvation for humanity.
"For by grace are ye saved through faith; and that not of yourselves: it is the gift of God."
(2:8) God wants
"all men to be saved, and to come unto the knowledge of the truth."
(1 Timothy 2:4) Not just rescued, like a fire escape from hell, but made completely complete to live their life for God and do good works, to fulfill the destiny God has planned for each Christian. God
"saved us and called us with a holy calling, not according to our works, but according to His own purpose and grace which was given to us in Christ Jesus before time began."
(2 Timothy 1:9)
The ultimate fulfillment of Christian salvation is still future, for complete deliverance will not be realized until the gathering together, the instantaneous transformation, changed from natural bodies to spiritual 'glorious' bodies, becoming like Christ Himself.
"Beloved, now we are children of God; and it has not yet been revealed what we shall be, but we know that when He is revealed, we shall be like Him, for we shall see Him as He is."
(1 John 3:2)
"And there is no other God besides Me, A just God and a Savior; There is none besides Me. Look to Me, and be saved, All you ends of the earth! For I am God, and there is no other."
(Isaiah 45:21, 22)