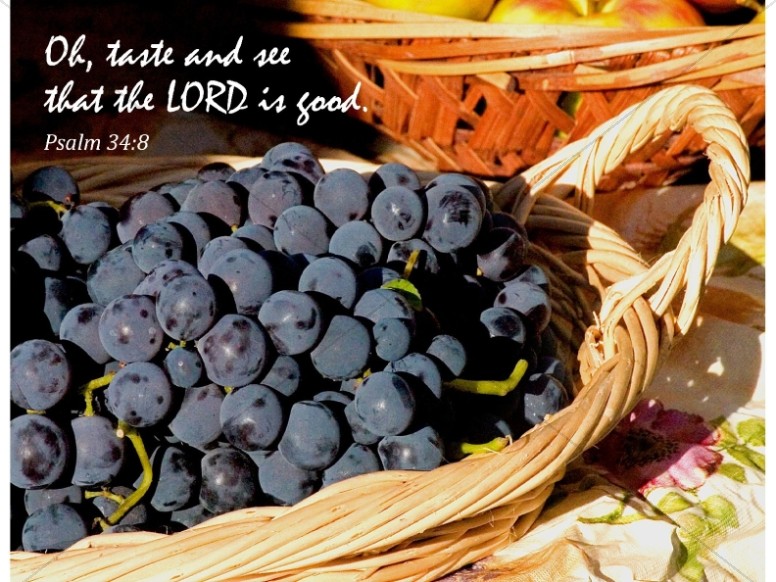 In sharp contrast to the works of the flesh and vile human activities, Galatians Chapter 5 describes the spiritual blessing of receiving the fruit of the Spirit, some of the most sought-after qualities of life. The context is walking by the Spirit in obedience to the word of God as opposed to walking according to selfish cravings. The fruit of the Spirit does not grow out of good works, but the quality of life that results from utilizing the gift of the Holy Spirit.
As Christians walk by the Spirit using the spiritual blessing and God-given gifts or manifestations of the Spirit listed in 1 Corinthians 12:8-10, Christ-like qualities can be developed, including love, joy, peace, longsuffering, kindness, goodness, faithfulness, gentleness and self control.
Love
This is God's divine love injected into a new believer to become their new nature. It is love in its highest possible form; unconditional love, not an emotion, but a deliberate action. First, this is love directed toward God, then to fellow Christians, and to all other people. "
By this we know that we love the children of God, when we love God and keep His commandments."
(1 John 5:2) First Corinthians 13 defines this type of love succinctly.
Joy
Joy is inner delight that does not depend on outside circumstances. This comes from fellowship with God and knowing that He is omnipresent as well as within. "
And truly our fellowship is with the Father and with His Son Jesus Christ. And these things we write to you that your joy may be full."
(1 John 1:3, 4) Joy is an expression of delight when God is victorious over evil, when Godly works are done and when the will of God is accomplished.
Peace
Peace is the absence of conflict and undisturbed well-being. God is peaceful because He knows everything and has no stress about the future. As believers make their requests known to Him, trusting Him, they can experience the peace that passes understanding. (Philippians 4:7) When believers focus on God's truth rather than the chaos and evils of this world, they can enjoy peace. "
For to be carnally minded is death, but to be spiritually minded is life and peace."
(Romans 8:6)
Longsuffering
Longsuffering is patience with people. God is the perfect example. "
The Lord ... is longsuffering toward us, not willing that any should perish but that all should come to repentance."
(2 Peter 3:9) God loves unity, and lovingly urges His people to be patient with each other, to "
walk worthy ... with all lowliness and gentleness, with longsuffering, bearing with one another in love."
(Ephesians 4:1, 2)
Kindness
Kindness shows itself in compassion and generosity, in spite of ingratitude. The parable of The Good Samaritan is a great example. A man is beaten, robbed, and left for dead. Jesus teaches about a Samaritan, who, "...when he saw him, he had compassion. So he went to him and bandaged his wounds, pouring on oil and wine; and he set him on his own animal, brought him to an inn, and took care of him." (Luke 10:33, 34)
Goodness
Goodness was personified in the life of Jesus, and Christians are to imitate Him. "...
God anointed Jesus of Nazareth with the Holy Spirit and with power, who went about doing good and healing all who were oppressed by the devil, for God was with Him."
(Acts 10:38) Jesus, whose mind was attentive to always pleasing God, never took advantage of anyone. He was never self-seeking, but completely service-minded. "
Therefore, as we have opportunity, let us do good to all, especially to those who are of the household of faith."
(Galatians 6:10)
Faithfulness
Faithfulness implies loyalty, stability, dependability and devotion. 1 Corinthians 4:2 states that "
... it is required in stewards that one be found faithful."
Timothy, Tychicus, Epaphras, Onesimus, Silvanus were described as faithful, a tremendous compliment.
Gentleness
Gentleness, or meekness, is not weakness, but teach-ability. In being gentle, there is a lack of pride and a total willingness to submit to God. "
Now the man Moses was very meek, above all the men which were upon the face of the earth."
(Numbers 12:3 KJV) Jesus said, "
Take my yoke upon you, and learn of me; for I am meek and lowly in heart."
(Matthew 11:29 KJV)
Self-Control
Self-control puts the finishing touch to the cluster of fruit. It is self-mastery, the opposite of self-indulgence. Proverbs 16:32 states, "
Better to be patient than powerful; better to have self-control than to conquer a city."
(NLT) and Proverbs 25:28 says, "
A person without self-control is like a city with broken-down walls."
(NLT)
Seventeenth century English poet, John Milton, said, "He who reigns within himself, and rules passions, desires, and fears, is more than a king."
These qualities indicate the spiritual Christian and can be used to measure the work of the flesh and the work of the Spirit.