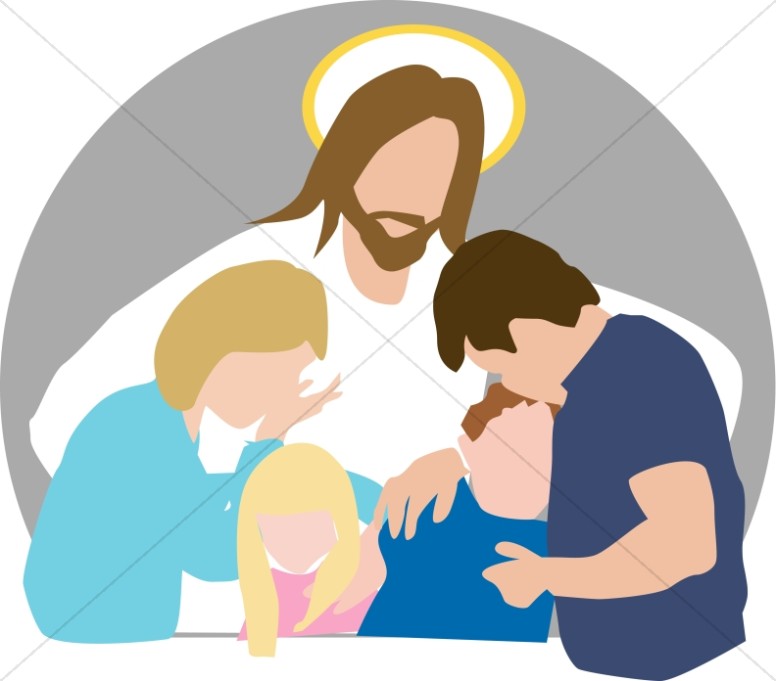 The comfort of God is among the many spiritual blessings a believer receives at the time of salvation. It is not only immediately imparted but forever available throughout life. In a comfortless world, the comfort of God is a welcome relief and soothing to the soul. It carries much more than words without substance like "Everything's going to be alright," combined with a pat on the back.
The English word comfort was translated from Latin and originally meant 'to strengthen,' or 'to make strong.' Genuine Godly comfort always strengthens by inspiring with hope and restores a confident outlook based on truth. Truth is the only thing that gives genuine comfort. As Paul wrote in Romans 15:4,
"For whatever things were written before
(in the Old Testament)
were written for our learning, that we through the patience and comfort of the Scriptures might have hope."
Scriptures -- the Word of God -- is the truth that gives real comfort and true hope.
Paul's second letter to the Corinthians is more comforting than the first. It begins with blessing God, the God of all comfort.
"He comforts us in all our troubles so that we can comfort others. When they are troubled, we will be able to give them the same comfort God has given us. For the more we suffer for Christ, the more God will shower us with his comfort through Christ. Even when we are weighed down with troubles, it is for your comfort and salvation! For when we ourselves are comforted, we will certainly comfort you."
(2 Corinthians 1:4-6 NLT)
Romans 8:28 states
"that all things work together for good to those who love God,"
and serves as a reminder to Christians that God is still on the throne and He is always aware of what is going on with all of His people everywhere. No one is ever really alone. God is present always, and already has a solution to every problem.
No temptation has overtaken you except such as is common to man; but God is faithful, who will not allow you to be tempted beyond what you are able, but with the temptation will also make the way of escape, that you may be able to bear it."
(1 Corinthians 10:13) There is nothing new under the sun. All Christians are tempted in the same ways. But God is always faithful, and that is comforting.
When in the middle of trials or turmoil, it is important to remember that it will not last forever.
"For our light affliction, which is but for a moment, is working for us a far more exceeding and eternal weight of glory, while we do not look at the things which are seen, but at the things which are not seen. For the things which are seen are temporary, but the things which are not seen are eternal."
(2 Corinthians 4:17,18)
God calls troubles "
light affliction, which is but for a moment
." Sometimes it is challenging during the difficulty, but God sees around corners. Believers are encouraged to look not only at what is presently happening, but to look at things which are not seen, future spiritual realities. God already has an answer, a way of escape, so believers can patiently endure, and cast their cares on Him knowing He cares for them. These are some of the many wonderful truths that provide genuine comfort.
Both letters to the Thessalonians emphasize the great hope of the believer, to meet with Jesus Christ in the air, sometimes referred to as the rapture or the gathering together. This event is promised, and precedes Jesus' actual return to earth as foretold in the book of Revelation and elsewhere in Scripture. Hundreds of Biblical prophecies have already been fulfilled and can be documented. These promises, also, are just as sure to come to pass. Believers who have died will be raised to join the living believers in the air with Jesus Christ. In a split second, they will all be changed, transformed to have spiritual bodies like Jesus Christ, as other Scripture corroborate. These are thrilling and motivating truths.
"Therefore comfort one another with these words."
The Word of God gives comfort, and comfort strengthens, encourages, inspires and gives hope. God's comfort is not given so that people can just sit around waiting, wishing, wanting and whining, but rather to get busy, live for God and move forward inf faith.
"Therefore, brethren, stand fast and hold the traditions which you were taught, whether by word or our epistle. Now may our Lord Jesus Christ Himself, and our God and Father, who has loved us and given us everlasting consolation and good hope by grace, comfort your hearts and establish you in every good word and work."
(2 Thessalonians 2:15-17)