What a Quality Sunday School Curriculum Will Always Include
What a Sunday School Curriculum Should Always Include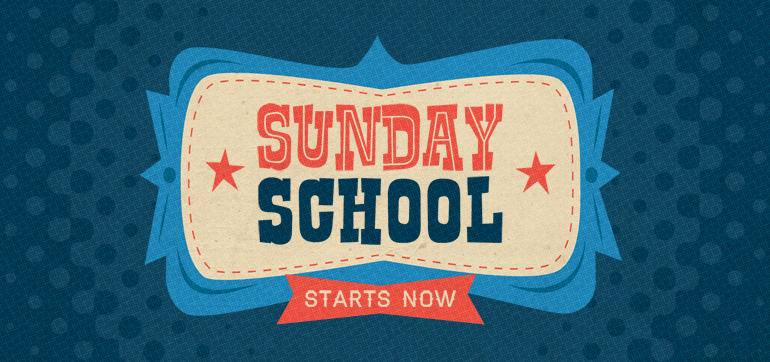 The object of good Sunday school curriculum is to help kids understand and experience God's Word. A quality curriculum will help instructors teach effectively by providing sound doctrinal direction, supporting activities, planning assistance, and some edit ability for customization. I have listed a couple of important items that will help accomplish this objective in What Every Sunday School Curriculum Should Include.

1. Lessons
Of course there are going to be Bible lessons, otherwise what's the point, right? Number one rule is that it's biblically sound, since "rightly dividing the Word" is a command, not a suggestion. Also a good curriculum will help with planning and might even include instructional guides to help stay focused on the object of the lesson. Lessons should be printer-friendly and the ability to edit is also a nice touch.

2. Activities/Games
Yep! A good curriculum for Sunday school is going to include activities and games. If you want them to focus better on the lesson later they will need to first burn off a little steam. The opening activity does not have to be directly relevant to the lesson, just fun and action-filled. For the post-lesson activity you might want to try something more applicable. The redundancy of the lesson and supporting activity will make your children's ministry more memorable.

3. Craft
If a picture is worth a thousand words, how about letting your kids in Sunday school recreate that picture through arts and crafts. Kids love getting a chance to express their creative side. Not only is it an important outlet, but it's a proven fact that children learn better by doing—yet another way to make the lesson more memorable.

4. Songs
Sunday school is all about helping children understand who God is, but keep in mind that it is equally important to give kids the opportunity to respond to the greatness of God through worship. Identify the attribute being presented in the lesson then intentionally choose songs that express that particular characteristic in worship. Your curriculum doesn't have to spell out the songs to use, but it should clearly define the attribute being taught so that the teacher can effectively choose the appropriate worship songs.

5. Stories
If your curriculum uses stories in order to help illustrate a difficult concept, even better. The parables that Jesus told helped to explain heavenly things with an earthly story. A relevant story will help make the object of the Sunday school lesson a little clearer, easier to remember, applicable, and help reveal the basic principle.

6. Application
This is the "how to live the lesson" portion of the curriculum outline. Sunday school is meaningless if children don't understand the action the lesson is calling for. A well thought out lesson will draw a sound conclusion based on the text, other passages and careful study.

All this, a quality curriculum will provide.