Church Websites
Built by ministry | Free Website Graphics | Unlimited Templates | Why Pick Sharefaith | Compare Costs
Top Church Websites
A beautiful evangelistic tool. It fits your budget, saves you time, grows your outreach and is easy to update.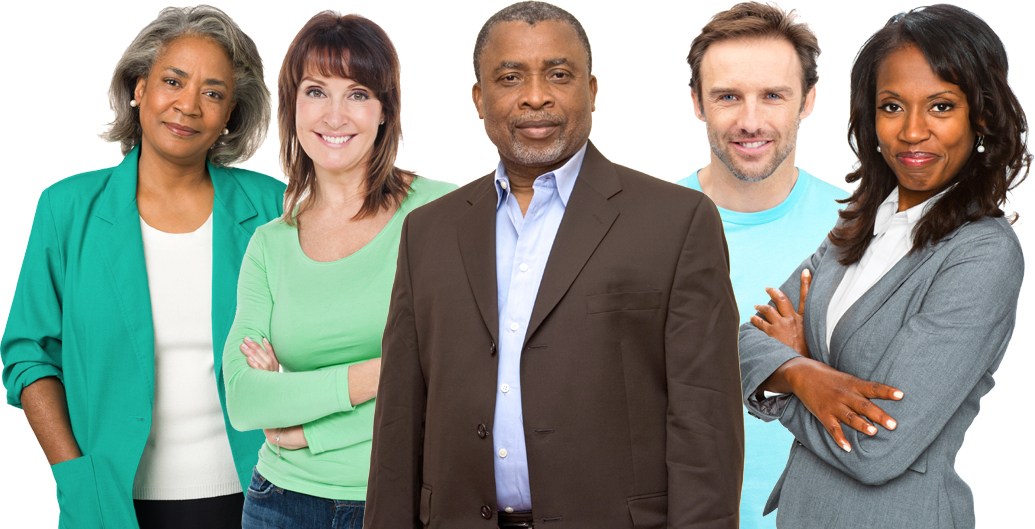 Built by ministry teams for ministry teams.
We understand your time, budget and staff constraints more than anyone. Here's how you benefit.
Your website comes with
55,000 worship graphics.
As a website customer your premium membership includes
Sharefaith's entire award-winning graphics & video library.
worship loops, sermon videos, sermon graphics, HD video, bulletins, flyers, newsletters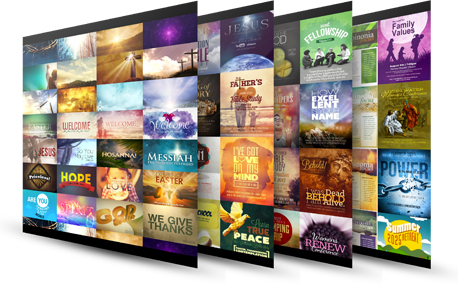 Unlimited templates with unlimited customization.
You'll love Sidekick, our editing tool. It makes building and updating your church website fast, easy and fun!
Truepath is Sharefaith's website hosting service provider. Truepath is a Christian web hosting company, providing exceptional customer support and quality hosting. Truepath does not host any pornographic websites, making them ideal for churches and ministries around the world.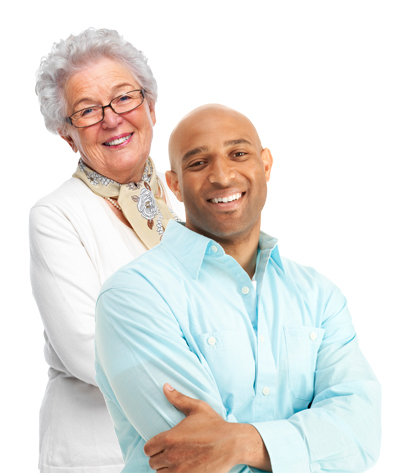 A Sharefaith Website is Unique.
You have an all in one outreach tool in the palm of your hand.
• Includes 55,000 Religious graphics/media library.
• World-Class Support: Live-chat, phone or email.
• Drag-and-drop easy and instant updating.
• Unlimited pages, customization, designs and templates.
• One-of-a-kind Sidekick Web-editor. No coding!
• Updated seasonal web graphics for relevant outreach.
• Comes with a blog, podcasting, calendar, tithing, gallery, video, audio.
• Connect with social outreach, - Twitter, Facebook, Google+
• 24gb Storage (more than you need) + (2,000 email accounts).
No guilt! Just a fun cost comparison.
We love coffee, music and entertainment. This puts it into perspective.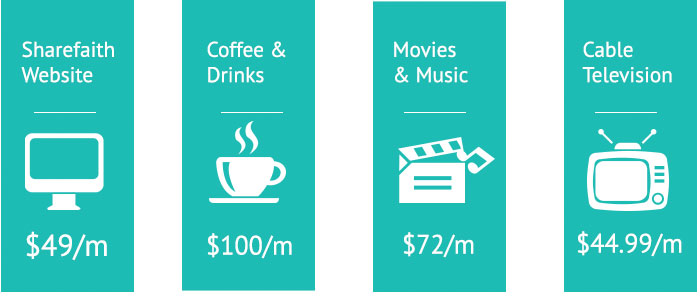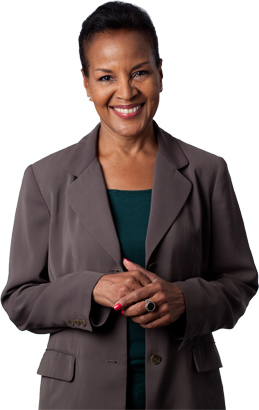 If you are here, you must be looking for a church website. We are aware that small congregations struggle with budget. An average size congregation has a better financial standing and thereby can afford premium services. When you present this product to your church board, please present the costs in relation to what we usually spend on coffee, and entertainment. Two things Christians seem to love! Whether you decide to go with Sharefaith or another provider, remember this: We put so much into earthly things, why not invest more into the Kingdom with tools that make an eternal difference.
1. Signup | 2. Pick a Template | 3. Customize | 4. Publish
1. Demo | 2. Show your board | 3. Sign-up
We'd love to speak to you: 888-317-4018.