Church Website Testimonials
#wrapper .browse .column {display:none;} #popcorn{display:none;} #webLandingPage{margin-top:-20px;} .column-span3.last>h1 {text-indent:-9999px;} #web_top_container {width: 980px;} .top-cat-new h1 {border-bottom: none;} #webLandingPage h1 { color: #484848; font: normal bold 59px/1.5em arial; padding:0px; margin:0px; text-align:center; letter-spacing:-1px; } #webLandingPage h2{ font: normal 22px/1.1em arial, san-serif; color: #26a2da; margin-bottom:10px; text-align:center; font-weight:bold; } .grayNoise { background: url(http://images.sharefaith.com/images/img/3/websites/testimonies/bg-gray-noise.gif); width: 980px; float: left; margin: 20px 0px; padding: 20px 0px 0px; -webkit-border-radius: 10px; -moz-border-radius: 10px; border-radius: 10px; } .grayNoise h2 { padding: 20px 0px 20px 20px; margin-bottom: -6px; color: #26A2DA; font: bold 28px/1.4em arial, san-serif; letter-spacing: -1px; text-shadow: 1px 1px 0px #fff; } .row { width:960px; padding: 0 20px; margin: 20px 0 20px 0; float:left; } .row.first {margin: 25px 0px 10px;} .pullLeft {float:left;} .pullRight {float:right;} .testimonial.double { width: 455px; padding-right: 20px; border: none; } .slider-container.testimonialPage .testimonial.single { width: 940px; padding-right: 20px; border: none; } .testimonial { padding: 0px; margin: 0px; } .testimonial h3 { color: #26A2DA; letter-spacing: -1px; text-shadow: 1px 1px 0px #fff; display: block; text-align: left; } .testimonial.single h3 {font: bold 24px/1.4em arial, san-serif;} .testimonial.double h3 {font: bold 18px/1.2em arial, san-serif;} .testimonial p.quote { font-family: arial, san-serif; color: #444; font-size: 13px; line-height: 1.375em; padding-right: 12px; margin-top: 6px; text-align: justify; } .testimonial.single p.quote { margin: 1px 10px 12px 12px; font: 19px/1.4em georgia, san-serif; font-style: italic; color: #666; text-align: left; } .testimonial p.customerSays { background: #4ecff2; padding: 9px 12px 8px; color: #fff; font-size: 20px; font-weight: bold; -webkit-border-radius: 4px; -moz-border-radius: 4px; border-radius: 4px; margin-bottom: 0px; text-shadow: 1px 1px 0px #208dbe; text-align:left; } .testimonial p.triangle { background: url(http://images.sharefaith.com/images/img/3/websites/testimonies/triangle.png) no-repeat; height: 20px; width: 20px; margin-top: -6px; margin-left: 80px; } .testimonial p.customerSays em { font-size: 18px; color: #eee; font-weight: normal; } .testimonial p.customerSays span.s5, .testimonial p.customerSays span.s4 { background: url(http://images.sharefaith.com/images/img/3/websites/testimonies/star.png) repeat-x; float: right; text-indent: -9999px; margin-top: 1px; } .testimonial p.customerSays span.s5 {width: 117px;} .testimonial p.customerSays span.s4 {width: 92px;} .bioPic { float: left; padding: 4px; background: #f7f7f7; margin: 0px 10px 10px 8px; } .testimonial .alignRight { float: left; padding: 4px; background: #fff; margin: 0px 25px 10px 10px; } .testimonial p.customerMeta { font-style: italic; float: right; } .testimonial.single p.customerMeta {float:left;} .testimonial p.customerMeta a { color: #2eb6f6; text-decoration: none; } .testimonial p.customerMeta a:hover { color: #2eb6f6; text-decoration: underline; } /* BUTTONS */ .grayNoise .buttons { background: url(http://images.sharefaith.com/images/img/3/websites/newlanding/bg-button-background-white.png) no-repeat; width:669px; height:102px; margin:10px auto; } .grayNoise .buttons a { color:#fff; font:bold 18px/0px arial, san-serif; } .grayNoise .button { background: url(http://images.sharefaith.com/images/img/3/websites/newlanding/bg-button-single-background-white.png) no-repeat; width:328px; height:103px; margin:10px auto; } ul.buttons li.leftButton a, ul.buttons li.rightButton a, ul.button li.singleButton a { height: 58px; display: block; background: url(http://images.sharefaith.com/images/img/3/websites/newlanding/buttons.png); text-indent:-9999px; float:left; position:relative; } ul.buttons li.leftButton a, ul.buttons li.rightButton a { top:24px; left:24px; } ul.button li.singleButton a { top:24px; left:21px; } ul.buttons li.rightButton a{ position:relative; top:24px; left:307px; float:right; } ul.buttons li.viewPricing a {width: 288px; background-position: 0px 0px;} ul.buttons li.viewPricing a:hover {background-position: -288px 0px;} ul.buttons li.learnMore a {width: 288px; background-position: 0px 121px;} ul.buttons li.learnMore a:hover {background-position: -288px 121px;} ul.buttons li.signUp a {width: 288px; background-position: 0px 62px;} ul.buttons li.signUp a:hover {background-position: -288px 62px;} ul.button li.signUp a {width: 288px; background-position: 0px 62px;} ul.button li.signUp a:hover {background-position: -288px 62px;} div.hr { height: 15px; background: url(http://images.sharefaith.com/images/img/3/websites/newlanding/bg-hr-gray-white-line.png) no-repeat scroll center; } div.hr hr {display: none;} /* Websites Cat Navigation */ .websiteNav { float: left; width: 980px; } div.browse ul.web_cat_nav { background: #5aa6dd; height: 43px; margin: 0; } ul.web_cat_nav li { border: 0; display: block; float: left; margin: 0; padding: 0; } ul.web_cat_nav li.active { background: url('http://images.sharefaith.com/images/img/3/WebTemplates/webNavBlueGrad.gif') repeat-x 0 center; border-right: 1px solid #fff; border-left: 1px solid #fff; } ul.web_cat_nav li a { color: #fff; display: block; font: 13px/43px Arial; text-align: center; margin: 0; padding: 0 10px; } ul.web_cat_nav li a:hover, ul.web_cat_nav li.active a { background: url('http://images.sharefaith.com/images/img/3/WebTemplates/webNavArrow.png') no-repeat center bottom; color: #fff; text-decoration: none; } .container ul.web_cat_nav li a { } #testimonySliderprev, #testimonySlidernext { display:block; overflow:hidden; text-indent:-8000px; } #testimonySlider { margin:0; height:420px; } #testimonySlider li { width:980px !important; height:420px; overflow:hidden; margin: 0; } #testimonySlidernext, #testimonySliderprev { display:block; width:52px; height:52px; position:absolute; left:-10px; top:400px; z-index:2000; } #testimonySlidernext { left:940px; } #testimonySlidernext a, #testimonySliderprev a{ display:block; position:relative; width:52px; height:52px; background:url(http://www.sharefaith.com/images/btn_prev.png) no-repeat 0 0; } #testimonySlidernext a{ background:url(http://www.sharefaith.com/images/btn_next.png) no-repeat 0 0; } #testimonySlidernext p.customerSays { text-align: left; display: block; }
Sharefaith Church Websites Review
People love using our church website templates. Here's why…
Household Of Faith says…5 Stars

Fantastically Easy, Yet Beautiful!

It took us literally one day to set up the website. It's saved us so much time and fit our small budget perfectly! The website templates are amazing and all the features made Sharefaith websites a no-brainier.The new live editing and graphics editors makes our job even easier! Thank You Sharefaith!

Household Of Faith www.hofcp.com

Janette says…5 Stars

Professional without the fuss

Our ministry has been using the Sharefaith website for over a year now and have found it very easy to use and navigate. It looks professional without all the fuss of understanding coding and html. We have also received excellent feedback from every person who visits the site telling us it looks amazing! Thank you!

Janette Kim – OneHeart Ministry

Jeff says…5 Stars

It's attracted many to our church!

Our Sharefaith site is very easy to use, looks great, and has attracted many to our church, both online and in person. When we had concerns with the set up, the support staff was quick and professional with their help. The graphics and videos have also been very valuable and have added extra depth to our Sunday morning worship service. Thanks Sharefaith!

Jeff Harrington – Meadowood Church
Corey says…5 Stars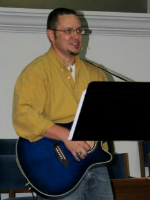 We love the websites!
We were using a software based website program that was unstable and inconsistent, and our life has gotten so much easier with the Church Websites from you guys. Great work! Our website volunteer that maintains our site has done a great job putting it together, and the paypal option is quickly becoming more and more useful to our people.
Corey Moses – | First Baptist Church
Terri says…5 Stars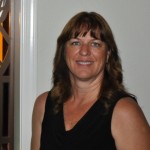 Getting started was painless!
We have been thrilled with the content and quality of the graphics and templates from Sharefaith. Setting up our website was a painless process that resulted in a professional, quality site that is easy to navigate and simple to maintain. The team at Sharefaith is knowledgeable, friendly and very helpful with questions.
Terri Olson – | Manzanita Baptist Church
Elias says…5 Stars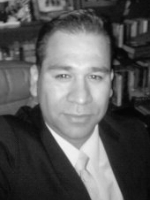 Already an amazing blessing!
With just a few weeks since coming on board and becoming a Sharefaith website customer, we have developed our site and it's already become an amazing blessing to the youth of our congregation by allowing them to have an outlet in which they are now able to SHARE their own personal FAITH experiences in the form of witten testimonies, video testimonies, songs, poetry and more.
Elias Rubio – | Youth Revolution Ministries
Bob says…4 Stars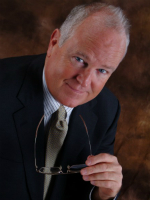 Professional & great support!
You guys are great at both the technical and the personal aspects of working with customers. Your help getting off the ground is exceptional, especially since your templates are focused on churches
Bob Thomas – | Writer Thomas
---