Sunday School Lesson Scheduler
Gain control of your calendar with the innovative and time saving Sunday School Lesson Scheduler.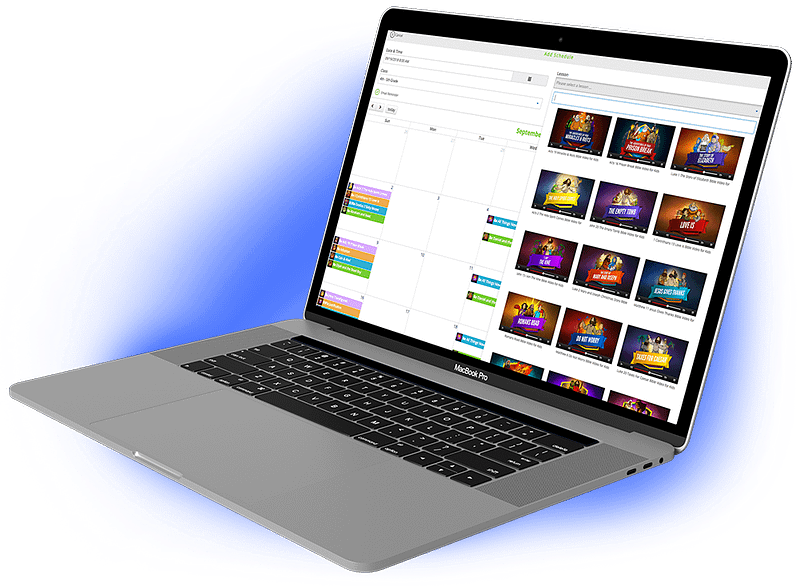 Make the Most of Your Valuable Time
Schedule Volunteers Like a Rockstar!
Organize your volunteers, lessons, classes and calendar all in a matter of minutes.
Let your teachers know what, when and where they're teaching with convenient email notifications.
Give your teachers full access to any of ShareFaith Kids' 100+ amazing Sunday School lessons.
Get peace of mind with full service background checks that integrate directly into your Scheduler.
Everything You Need for Only $35/Month
ShareFaith Kids provides everything you need to inspire your children and empower your teachers! Our all-in-one resource combines kids Bible lessons, VBS programming and Sunday School scheduling to bring teachers the most amazing, intuitive, and complete Sunday School resource on the planet! ShareFaith Kids is volunteer-friendly, kid-focused, Gospel-centered and extremely easy to prepare and teach!
Ask Our Knowledgeable Product Ambassador
Hi! I'm here to help if you have questions about any of ShareFaith's Kids resources