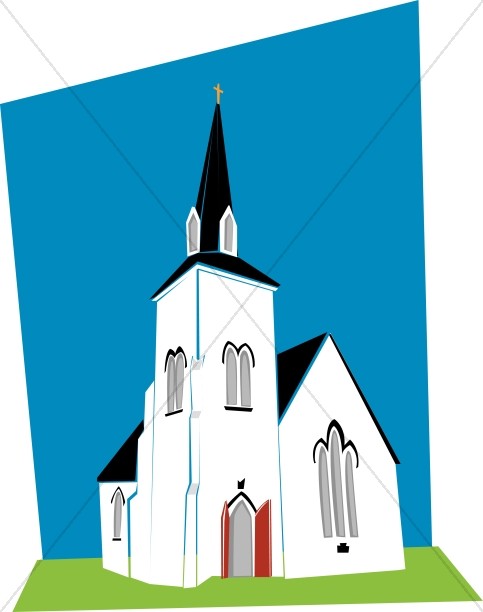 From time to time, nearly all healthy churches find themselves in need of financing or a construction loan from a lending institution. A growing congregation needs space to worship, and sometimes new construction is the best option. The information that follows is meant to be helpful in an introductory way -- note that any financial decisions will have to be made in partnership with your chosen lending institution.
Church Construction Mortgages
New construction is one of the most exciting events for any church. The chance to move into a larger, better-made building is a sign of a healthy, prosperous, and growing congregation.
For most churches, new construction is expensive, and will require a
mortgage
, a temporary, conditional pledge of property as security for payment of a debt. These loans agreements are typically for amounts greater than $100,000 USD. To determine which kind of mortgage is right for your church, you need to determine two primary pieces of information -- how much your church would like to borrow, and how long you'll need to pay back your loan.
If the property you currently own is of low market value, for example, a
long-term, fixed-rate mortgage
may be your best option. This sort of mortgage allows you many years to pay off debt on a predictable schedule - your payments will be the same every month. However, since you'll be paying interest for the entire duration of that loan, your total costs may be higher in the end.
For other churches with a high-value property to sell after construction is completed, a
short-term, variable-rate
mortgage may be a more attractive option. These mortgages have an adjustable interest rate, meaning that the payments you make each month will increase if interest rates rise, and decrease if interest rates fall. Introductory "teaser" interest rates, in which the interest percentage for the first six months or year are set at a low rate, are not uncommon. Mortgages of this kind often offer borrowers the option of paying back the amount in total with no penalty, in contrast to fixed-rate loans.
***NOTE: Some lending institutions offer churches a deferred interest rate, giving them a set period of time (a year, for example) to complete construction. During that time, the church is only required to pay interest on the funds they use for construction, rather than on the entire loan amount. After the agreed upon date for completed construction, the church is required to pay interest on the full mortgage.
Church Construction: Necessary Information
Regardless of the type of mortgage upon which your church decides, you'll need to produce certain information in order to come to an agreement with a bank or lender. For starters, they'll need a summary of your church's income and credit documentation.
You will also need to explore different contractors in the area who may be interested in helping you complete your construction project. At the least, any builder you decide upon should be able to produce:
A resume
A builder's application
At least three professional references
A current credit report
You may also want to talk with some of the contractor's past clients, who may be able to tell you of their experiences, whether positive or negative.
Your lender will use this information to help determine the sort of loan they are able to offer you. Additionally, this loan will be mostly determined by the expected value of your proposed structure. This expected value is determined by things like:
Materials used and their costs
Projected work costs
Cost of land, and its current value
Cost of plans and permits
You should expect to work with your chosen contractor and your lender to determine the proper values of these items, which in turn will determine the amount your bank or financial institution will be able to loan to your church's efforts.
For more information, please see
Church Loans and Financing
.