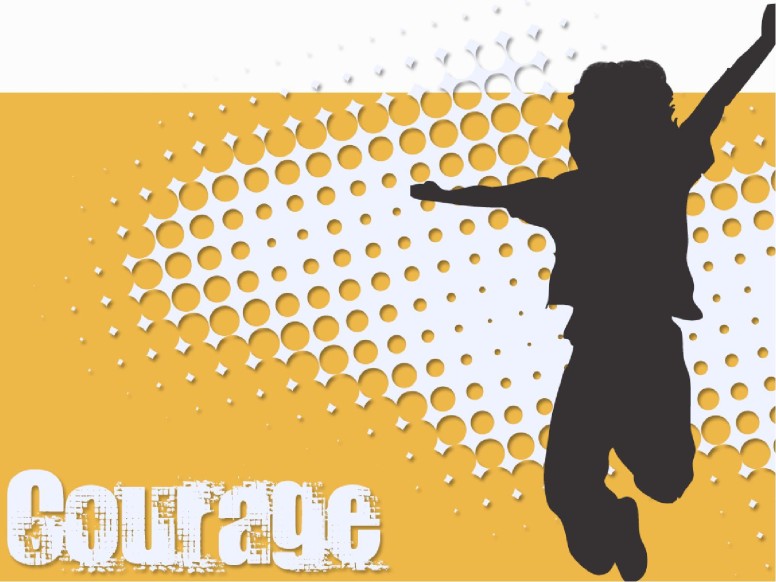 Nearly every American has seen or at least heard of the movie "The Wizard of Oz." In it, one of the most endearing characters that accompanied Dorothy to the Emerald City was the Cowardly Lion. And the only thing he wanted from the great wizard? Courage. At first, he appeared strong and courageous, scaring the socks off Dorothy, the Scarecrow and the Tin Man. But when Dorothy challenged him for bullying, he let his guard down and it was discovered that he was nothing but a big, overgrown coward.
After meeting the wizard and finding out he was a phony, the Cowardly Lion realized he already had courage. It was courage that pushed him to face and conquer the wicked witch. He may have been afraid, but he did not let fear overcome him.
Every Christian woman needs to understand that courage is not necessarily the absence of fear, but rather the presence of faith in action. Fear is a very real emotion. For those who give in to it, it paralyzes them and they become ineffective as a Christian, just as the Cowardly Lion was on the yellow brick road. But for those who overcome their fear, it becomes simply a temporary emotional reaction to the unknown, and is replaced by courage. Courage is what drives individuals past the fear, past the daunting barriers, into the unseen through constructive action.
Perhaps the best known Biblical example of a woman with courage was Esther. She feared for her life as she faced going before the king of Persia unsummoned. She knew that anyone who did so was put to death. But by the wise counsel of Mordecai, she overcame her fear and did what he instructed her to do. Though her life was at stake, she did not let fear rule her actions. As a result, she was able to sway the heart of the most powerful man in the Persian Empire, in order to preserve the lives of her people.
When faced with a negative or threatening circumstance, a woman may feel fear. But the Word promises that God did not give believers a spirit of fear, but of power. (II Timothy 1:7) If God has called her to accomplish a seemingly impossible task, He will not leave her hanging. Fear is often a natural human reaction. But despite fear, the Spirit of God moving in and working through a believer can accomplish incredible things.