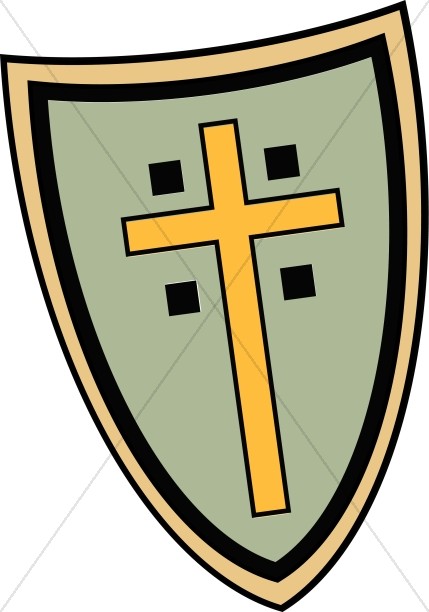 The battle fought by Roman soldiers required a shield, which prevented the enemy's arrows and swords from reaching their bodies. The shield literally deflected the weapons and saved soldiers from being wounded or killed in war. The shield of Faith used in the spiritual battle is also a defensive weapon that protects. This is made clear in Ephesians 6:16: "
Above all, taking the shield of faith with which you will be able to quench all the fiery darts of the wicked one.
"
This Scripture exposes the fact that the devil and his demons are throwing fiery darts at Christians every day. Without the shield held in front of each dart, one or more will penetrate the heart and soul of believers, leaving wounds and sometimes causing spiritual death. The enemy will stop at nothing to do what he does best, which is to damage lives. And every demon appears to have great aim, knowing exactly what to shoot a certain Christian's way, and when. This is proven in John 10:10 which says, "
The thief does not come except to steal, and to kill, and to destroy.
" Thankfully, the next verse says that Jesus came to bring abundant life!
The shield is not a physical piece of armor, rather a spiritual one held together by the measure of a Christian's faith. Without faith, there is no shield at all. A little faith and there is some level of protection. Those who have the gift of faith, or have gained faith through testing and practical application, will begin to quickly and easily ward off the darts sent their way.
When fiery darts hit, they hurt and they burn. When doubt has been allowed to become the meditation of the mind even the strongest believer will weaken. In general, faith is trusting that God is who He says He is, and that He will protect a Christian in the spiritual battle. Faith means that no matter what happens, a Christian truly believes that God is there and will work things out.
Faith requires that there be some kind of testing. If a Christian was never tested, then they wouldn't even need to have faith. Therefore, faith is more valuable in hard times than good because it proves a Christian's allegiance and reliance on God. When Christians take God at His Word, they are holding up the shield of faith and preventing the fiery darts from penetrating. And oftentimes, strong faith people can model this principle and even use their shield to protect others.