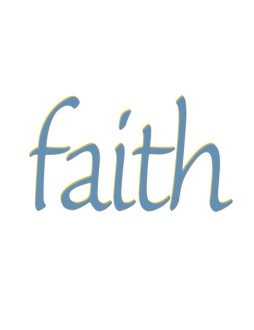 One day, a man came to Jesus and begged him to heal his epileptic son. The father told Jesus that he had already tried to get help from the disciples, but that they had failed. Jesus ministered to the boy, and the boy was set free.
Later, His disciples asked him why they were unable to do the job, and Jesus answered in Matthew 17:20: "
Because of your unbelief; for assuredly, I say to you, if you have faith as a mustard seed, you will say to this mountain, 'Move from here to there,' and it will move; and nothing will be impossible for you
."
Another occasion Jesus was teaching his disciples about unlimited forgiveness. Their request was, "
Give us more faith
." Jesus responded by saying, "
If you have faith as a mustard seed, you can say to this mulberry tree, 'Be pulled up by the roots and be planted in the sea,' and it would obey you
."
There are many interesting sermons, facts and insights on mustard seeds that explain how, like a weed, unattended mustard seeds can sprout and multiply massively in just about any kind of soil. Good points have been made about the persistence of mustard seeds in relation to the persistence of faith. Both offer results, and both prove that great things can develop from small beginnings. Faith, for example, allowed a few committed people to spread the Good News of the Gospel and grow New Testament Christianity into a worldwide movement.
However, perhaps the emphasis on faith can be placed on something else altogether. When the disciples asked for more faith, Jesus essentially told them they didn't need more faith because a little bit would go a long way. And the Bible proves that a small amount of genuine faith is all it takes to manifest hope. The burden is not on Christians to muster faith, but to have enough faith to focus solely on the One who has the power to perform whatever needs to be done.
The hemorrhaging woman moving through the crowd to touch the hem of Jesus' garment wasn't thinking of anything other than the Lord's power to heal her. Blind Bartimaeus heard that Jesus was passing by, and he cried out, louder and louder. Persistent, yes, but his faith was in Jesus' capacity to restore his vision. The Centurion said to Jesus, "
Only speak a word, and my servant will be healed
." The Roman soldier believed in the power and authority of Jesus' spoken word.
In Matthew 9:28, Jesus asked the two blind men, "
Do you believe I am able to do this
?" They answer him with, "
Yes, Lord
." Faith is saying "Yes" to God's ability. Abraham was willing to sacrifice his only son, Isaac, concluding that God was able to raise him up, even from the dead. Abraham said, "
Yes, Lord
." He staked everything on God's ability.
People erroneously think that if they have more money, or more time, or more talent, more knowledge or more opportunities, then they could do more and bigger and better things. They transfer this thinking into Christianity, but what they fail to remember is that it isn't the amount of faith or the size of faith that matters, but it's the One that faith is directed towards that will make miracles happen.
Hebrews 11:6 states that faith is the confidence that God exists and that "
He is a rewarder of those who diligently seek Him
." It's His power and ability that makes the difference.