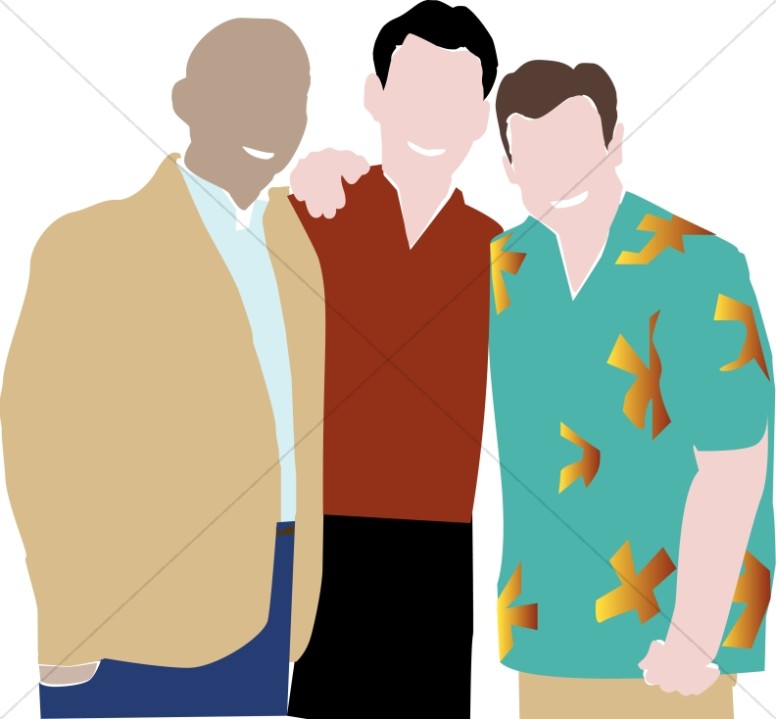 Today's American churches desperately need programs and activities to educate, consolidate and unify Christian men. Many men admit that they lack understanding of God's Word, especially as it applies to specific aspects of daily living. Since men are to help stabilize the church, developing a solid men's ministry is a major benefit to the Body of Christ.
Certain men live primarily for their job/income, and are caught in the world's treadmill, endeavoring to support their families, habits and hobbies, and to purchase houses, cars and other material items. Even so, many get bored and become dissatisfied with work, recreation, and even with church involvement. Others live in quiet frustration and unhappiness, isolated from meaningful, personal relationships with other Christian men. When that happens, men become vulnerable to the three areas of sin--lust of the flesh, lust of the eyes and pride of life.
For many reasons, it's important that churches establish a solid men's ministry. Through programs that have strong leadership and a clear mission, Christian men are taught to:
Love, worship and glorify God
Become the priest of their homes
Lead their families according to the Bible
Enjoy fellowship with Christian brothers
Become accountable and vulnerable
Instruct their children on the ways of God
Get involved and committed in their church
Utilize their God-given gifts
Establish and maintain good work ethics


Men's fellowships should provide a group of men with Bible studies designed to strengthen them in the faith, emphasizing important Biblical subjects, as well as current topics such as personal integrity, Christian character, relationships, marriage, sex, fathering, financial management, leadership qualities, being an effective witness and overcoming strongholds.
Men's activities can be organized and coordinated for the purpose of fun and fellowship, such as hikes, games (football, volleyball, softball), and work days, either church-related work or serving a family that cannot afford to hire help.
Most Men's ministries include two major types of events, including:
Breakfast Gatherings
Although weekday breakfasts are time restrictive, they can be tremendously beneficial. Often referred to as Christian Businessmen's Breakfasts, they usually include a short, inspirational message, a meal and fellowship.
Weekend Workshops
Weekend workshops (retreats, seminars, conferences) can be life changing and bring men to new heights of commitment and resolve. Workshops require a great deal of planning and coordination, and generally only occur on an annual basis. In addition, a competent keynote speaker will provide the inspiration and the challenge for the weekend.
With a pastor, elder and other church leaders sharing ideas, coordinating events and delegating tasks, churches can establish and build a solid men's ministry. Teamwork and participation are required to provide an atmosphere where men can openly share and allow the Word of God and fellowship to soften their hearts and cause positive change.