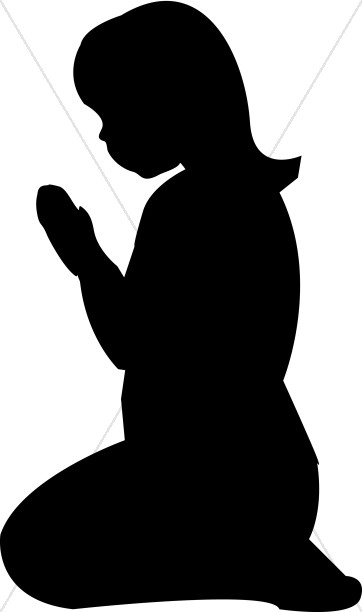 Near the end of the book of 1 Samuel, a story emerges, a beautiful one of submission and deliverance. Abigail is a lesser-known heroine in the Bible, a humble woman who was married to a wealthy scoundrel. Abigail combined her wisdom with her wealth to appear before an approaching enemy to plead for the safety of her husband's household. But the story of Abigail started long before her brave encounter with David. It began with the death of Samuel, the prophet of God.
Samuel's death had a grave impact on the life of David. David had been anointed by Samuel as king of Israel, elected to replace King Saul who had proven to be a disobedient and rebellious king. Saul knew his kingdom would be given to David, and he was intensely jealous of David. It was Samuel that had stood as a mediator between David and King Saul. Now that Samuel was dead, David feared for his life. So he took his men with him to the wilderness.
During this time, David became aware that Nabal, a wealthy and influential man from Maon, who was in Carmel for a sheep-shearing festival. At one time, David and his men had helped Nabal's shepherds, and so David sought food for his men in exchange for the protection they had provided. But Nabal' response to David would have been more fitting for a runaway slave than the future king of Israel. He was too prideful to acknowledge David, believing his goods were too valuable to give away, regardless of who was asking for them. David became angry and summoned his men to strap on their swords and prepare for vengeance.
Nabal had violated both cultural and Mosaic expectations, boldly insulted the upcoming king of Israel, and endangered his life and the well-being of his entire household. David and 400 of his men were on their way to seek vengeance for Nabal's foolish response. But one of Nabal's servants informed Abigail of her husband's lack of social graces, and what David's intentions were upon his arrival. Abigail's response was in stark contrast to that of her husband. She knew who David was and the One that he served. Without hesitation, and without telling her husband, Abigail gathered together food supplies and loaded them on donkeys. Then she headed out to meet the future king of Israel.
When Abigail saw David, without a word, she fell on her face before him, bowing herself to the ground. Falling at his feet, Abigail delivered the most humble, heartfelt plea for David to spare her husband's household. But her request was not made from a heart of fear, nor was it from a heart of anger toward her husband. Rather, while she admitted that her husband was a man of bad character, she reminded David that his life was in the hands of God. His enemies would be destroyed because of God's justice, and his own house would endure. She only asked in return that, when God had fulfilled everything He had promised, that David remember her.
Abigail's humble response turned David's heart. He saw the error he was about to make. He himself had just recently spared the life of King Saul, who sought to kill David. Yet David had been quick to exterminate the household of a man who had merely insulted him. His life of exile had angered him, and this anger had nearly driven him to seek vengeance against a man who was not the real enemy.
David heeded Abigail's wise words. He respected her for the great respect she showed her husband's household, despite his faulty character. He sent her away with a blessing, promising her safe return home and the preservation of the men of Nabal.
Upon returning home, Nabal was throwing a huge feast in his house. He was incredibly drunk. Abigail waited until morning to tell him what she had done and how David had chosen to spare his life. Her report to him caused his heart to fail. Only 10 days later, Nabal died.
When David had learned that Nabal was dead, he remembered Abigail and sent for her to become his wife. She willingly accepted his offer, bowing her face to the ground. She regarded herself as a servant to wash the feet of David's servant. It was Abigail's humility and her heart of respect and love that David recognized and desired in the woman who became his wife.
Abigail's name is mentioned in Scripture only one more time, as the mother of David's second-born son. But her story echoes in the hearts of all women as an example of true submission and courage, even in the face of danger. Abigail truly is one of the unsung heroes of the Bible.