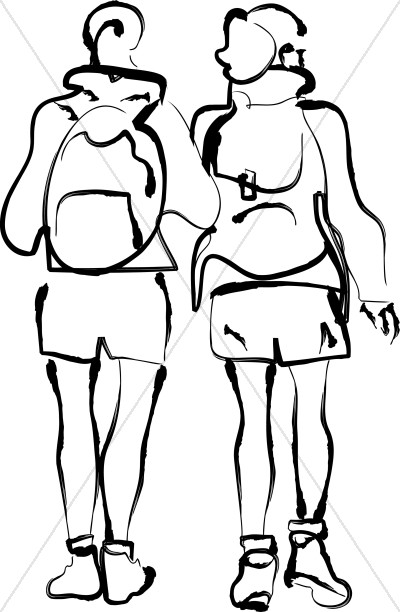 Whether hiking through a national forest or waving a mini-American flag at a local parade, homeschooling can become an educational adventure when supplemented by field trips or events. There is no need to wait until the right curriculum format is fully developed. The homeschool parent should feel free to incorporate various activities on a regular basis to spark interest and curiosity in their student.
Every child, regardless of age or learning style looks forward to activities and outings, and thinks of them as fun and thought-provoking. The following are some ideas of things that both a homeschool parent and their student can enjoy.
Libraries
A parent should take advantage of local libraries as often as possible to supplement their child's education. From classic literature like
Huckleberry Finn
and
The Wizard of Oz
, to the life stories of Hudson Taylor and Gladys Aylward, there is an endless supply of learning available in books that are written specifically for the young reader. Educational videos are also an excellent and free way to introduce a child to weird and amazing things like bullfrogs, static electricity and African rainforests.
Interpretive Centers
Interpretive centers are great ways for a student to personally discover the history behind a historical landmark or event. Wagon trails, Amish communities and limestone caves are all things that can be experienced hands-on at the various interpretive centers throughout the nation.
Nature walks
Nothing beats an old-fashioned walk through a park or forest to learn about the sights, sounds and smells of nature. These are especially beneficial for young students. National parks include trails with markers that identify the different vegetation, and provide information on the variety of creatures that live there. This excursion goes well with a picnic lunch and an ice cream cone on the way home.
Museums
A mini form of interpretive centers, museums can offer just as much insight and education about historical lifestyles, art, music and people. Students can see firsthand how a pioneer woman washed clothes, or learn the impact that the life of George Washington had in American history. They can listen to colonial music, watch a grain mill at work, view old handcrafted farm tools and try their hand at a grinding stone. Experiences like this can open a student's eyes to a world outside of themselves, and teach them the value of modern conveniences.
Community events
Throughout the year, various communities will hold activities for children that are a homeschooler's delight. Events such as Civil War demonstrations, classic car shows, parades, county fairs, farmers and crafts markets and harvest festivals at local farms are examples of activities that homeschool families can take advantage of.
Aquariums, planetariums, zoos and wildlife refuges also make exciting, educational field trips, though they may be more expensive. Incorporating these into vacations or organizing group excursions may help absorb some of the cost.
Home Economics
Basic home economics makes a practical yet motivating supplement to homeschool education. Things like cooking, cleaning, grocery shopping, balancing a checkbook and vehicle maintenance can make everyday life a learning experience. These are all necessary skills that can be taught with little or no effort. From making chocolate chip cookies, to changing a flat tire, to learning how to grocery shop on a budget, both the parent and the student can receive a tremendous sense of accomplishment on a daily basis while preparing the student for their adult life.
A parent should never underestimate the power of time and effort invested into the imaginative side of homeschooling. Even one simple afternoon excursion can spark an entire lifetime of learning. The homeschool experience is not to be dull and boring, with schoolwork as the taskmaster.
A parent should not be afraid to be creative when it comes to homeschool. Have fun mixing in activities and life lessons that are not only educational but inspiring. What a parent invests into their student today can provide that child with joy, satisfaction and wonderful memories for years to come.