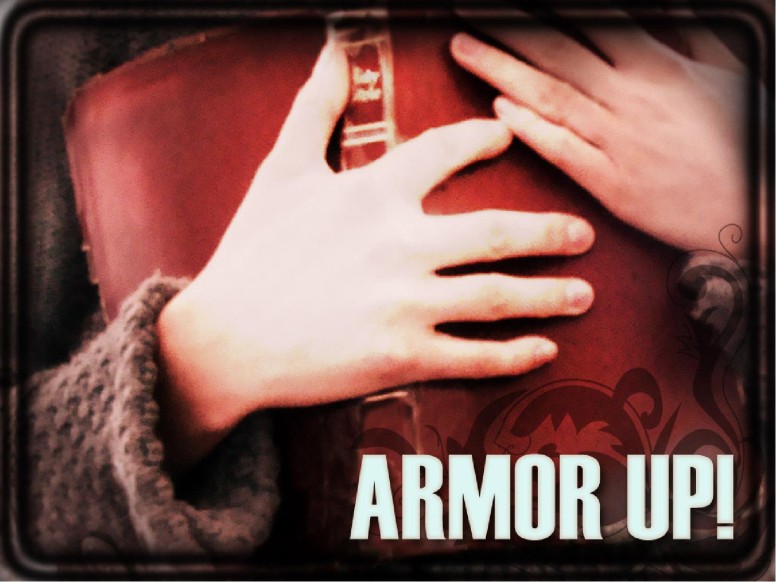 The apostle Paul said,
"But I see another law in my members, warring against the law of my mind."
(Romans 7:23) Christianity is often likened to a war. Fact is, Christianity is not like a war...it is war. The battles believers fight every day are never fought on a geographical or even physical plane. The war lies within the heart and mind.
Believers wage war against the will of flesh. But that's not all. They also fight against a plague of secular intellect that permeates within society and even within the church. The histories and stories as communicated by God through His word can be used as metaphors for how to win the battles that Christian face every day.
Contained within the pages of the Bible are accounts of great warriors and victories. But there also lies rebellion, tragedy and heartbreak. The triumphant wins and agonizing defeats should be viewed not only as stories but as instruction on how to avoid destruction and claim victory. Enter the book of Joshua.
The book of Joshua is the historical account of the Israelites' war to claim the land promised to them by God. It begins with Joshua receiving encouraging words from the Lord, which all Christians should claim for themselves. In this case, the Word of God speaks for itself:
"My servant Moses is dead. Now, therefore, arise, go over this Jordan, you and all this people to the land which I give to them, to the sons of Israel. Every place that the sole of your foot shall tread upon, I have given that to you, as I said to Moses. From the wilderness and this Lebanon even to the great river, the river Euphrates, all the land of the Hittites, and to the Great Sea toward the going down of the sun, shall be your border.

No man shall be able to stand before you all the days of your life. As I was with Moses, so I will be with you. I will not fail you nor forsake you. Be strong and of good courage. For you shall divide for an inheritance to this people, the land which I swore to their fathers, to give it to them. Only be strong and very courageous so that you may be careful to do according to all the Law which My servant Moses commanded you. Do not turn from it to the right or to the left, so that you may act wisely wherever you go.

This book of the Law shall not depart out of your mouth, but you shall meditate on it by day and by night, so that you may be careful to do according to all that is written in it. For then you shall make your way prosperous, and then you shall act wisely. Have I not commanded you? Be strong and of good courage. Do not be afraid, neither be dismayed. For Jehovah your God is with you in all places where you go."
(Joshua 1:2-9)
"Have courage" is the message, while war is the means by which God's promises are manifest in our lives.