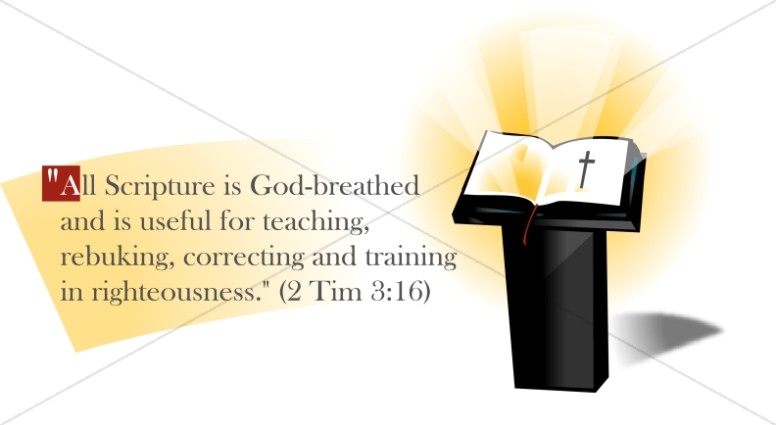 "
Therefore whoever hears these sayings of Mine, and does them, I will liken him to a wise man who built his house on a rock. And the rain came down, and the floods came, and the winds blew and beat on that house. And it did not fall, for it was founded on a rock. And everyone who hears these sayings of Mine and does not do them shall be compared to a foolish man who built his house on the sand. And the rain came down, and the floods came, and the wind blew and beat on that house. And it fell, and great was its fall."
Matthew 7:24-27
Jesus used this parable to describe what it takes to build a house that lasts. It takes a foundation. The same rule applies to Christian Apologetics. If one desires to become an apologist, there needs to be some groundwork laid before construction begins.
The Bible is the foundation for all apologetic discourse. In it lie the foundations of doctrine, history and prophecy. The first step is to read the Bible daily. Meditate on the words and allow the Holy Spirit to bring revelation to what would normally be topical reading.
The second step in laying apologetic foundations is to pray about verses in daily reading of the Word. Ponder and reread. Allow questions to form in the mind and develop a love for God's word and His ways. This will allow help Christians to easily communicate God's message to the world.
One must always keep his or her relationship with God fresh. An apologetic argument based solely on doctrinal facts is never effective. Jesus gives us the perfect example of how to witness with love and relationship in mind when he spoke to the woman at the well (John 4:1-24).
Apologetics must always be evangelistic. Christian debate is never just for the sake of argument. Whether a member of a university debate team or meeting with others to simply discuss ideas over coffee, evangelism should be the motivation every time.
Never be afraid to question the Bible. How can you fit that many animals on a boat? Is there any evidence to support the story of the sun stopping? These are real questions that people will bring up when discussing the possibilities of biblical events. Finding the answers will not only strengthen faith but will also equip believers for true apologetic application.
To build a house, a foundation must be laid. The Bible is the foundation of a Christian's faith and is the ultimate source of information for the apologist. Read your bible every single day. To help, there are many Bible reading guides on the Internet or at local churches. Pastors are also a great resource to help explain biblical principles. Most of all...love.