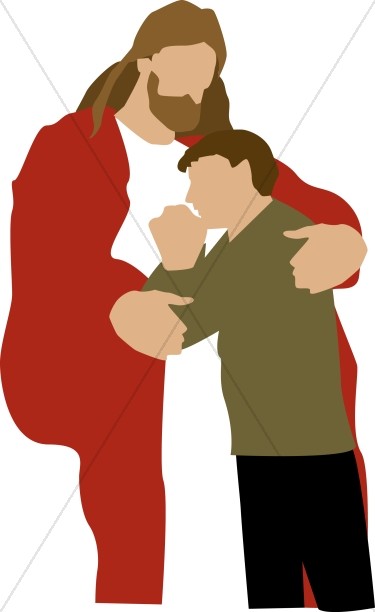 It is easy to get involved with life, friends and activities and to forget about Jesus. Many Christians only think of Jesus when they are at church. It takes a conscious effort to remember Jesus, and how much his sacrifice means in terms of everyday life.
The dictionary defines remembering as recall to the mind by an act or effort of memory. The mind is like a computer, although it has even greater potential. But information must first be put stored in the mind to remember what is there. There are many things collected in the memory bank each day, and certain information is often forgotten such as names, faces, places, addresses, phone numbers, school lessons and past events. This is because some things are more important than others, and some people leave more of an impact than others.
Jesus did something no one ever did before or since; He gave His life on the cross as a perfect sacrifice to pay the price for all sins and sicknesses. Before He allowed Himself to be arrested, tortured and crucified, Jesus gathered His disciples for what is now known as the Last Supper.
"And He took bread, gave thanks and broke it, and gave it to them, saying, 'This is My body which is given for you; do this in remembrance of Me.' Likewise He also took the cup after supper, saying, 'This cup is the new covenant in My blood, which is shed for you.'"
(Luke 22:19,20)
Years later, the Apostle Paul taught on the importance of the Last Supper in a letter written to the Corinthians.
"
The Lord Jesus on the same night in which He was betrayed took bread; and when He had given thanks, He broke it and said, 'Take, eat; this is My body which is broken for you; do this in remembrance of Me.' In the same manner He also took the cup after supper, saying, 'This cup is the new covenant in My blood. This do, as often as you drink it, in remembrance of Me.'"
(1 Cor. 11:23-25)
Hundreds of years before Jesus came, Isaiah prophesied about the suffering Jesus would go through.
"
But He was wounded for our transgressions, He was bruised for our iniquities; The chastisement for our peace was upon Him, and by His stripes we are healed. All we like sheep have gone astray; we have turned, every one, to his own way; And the LORD has laid on Him the iniquity of us all.
" (Isaiah 53:3-6)
Years later, Peter wrote about the same things Isaiah foretold. The difference is that Peter looked back, remembering what Jesus had accomplished.
"
Who Himself bore our sins in His own body on the tree, that we, having died to sins, might live for righteousness; by whose stripes you were healed. For you were like sheep going astray, but have now returned to the Shepherd and Overseer of your souls."
(1 Peter 2:24,25)
Jesus died, but God raised Him from the dead because He did not deserve to stay dead. He paid for all the sins of mankind, and defeated death. He is still alive today!
"
Why do you seek the living among the dead? He is not here, but is risen! Remember how He spoke to you when He was still in Galilee, saying, 'The Son of Man must be delivered into the hands of sinful men, and be crucified, and the third day rise again.' And they remembered His words.
" (Luke 24:5b-8)
Presbyterian minister and American author, Frederick Buechner said, "When you remember me, it means that you have carried something of who I am with you, that I have left some mark of who I am on who you are. It means that you can summon me back to your mind even though countless years and miles may stand between us. It means that if we meet again, you will know me. It means that even after I die, you can still see my face and hear my voice and speak to me in your heart. For as long as you remember me, I am never entirely lost."
For those who remember Jesus, they carry him wherever they go.