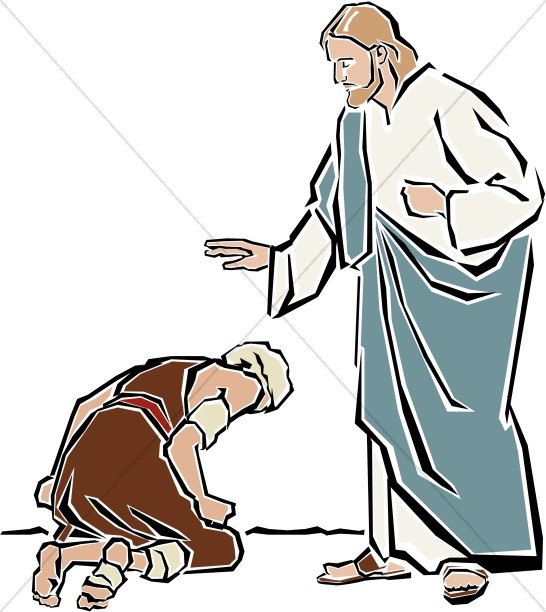 Hundreds of years before Jesus walked among men, the prophet Isaiah spoke about the Messiah; how he would suffer physical agony for the healing of mankind!
"
But He was wounded for our transgressions, He was bruised for our iniquities; the chastisement for our peace was upon Him, and by His stripes we are healed.
" (Isaiah 53:5)
Jesus Christ experienced every pain humanly possible while on earth, before he was crucified and on the cross where he took upon himself all the sicknesses and diseases of mankind. Jesus knew that by his wounds, people could be healed.
There are many accounts in the Gospels where Jesus healed the sick. Since Jesus always did the will of the Father, we know that good health was a desire of God from the beginning.
"
Then Jesus went about all the cities and villages, teaching in their synagogues, preaching the gospel of the kingdom, and healing every sickness and every disease among the people.
" (Matthew 9:35)
"
When the sun was setting, all those who had any that were sick with various diseases brought them to Him; and He laid His hands on every one of them and healed them.
" (Luke 4:40)
After Jesus ascended to heaven, the Apostles and many disciples received the Holy Spirit, giving each one the power to minister healing, just as Jesus did.
"
And through the hands of the apostles many signs and wonders were done among the people.
" (Acts 5:12a)
"
lso a multitude gathered from the surrounding cities to Jerusalem, bringing sick people and those who were tormented by unclean spirits, and they were all healed.
" (Acts 5:16)
"
Now God worked unusual miracles by the hands of Paul, so that even handkerchiefs or aprons were brought from his body to the sick, and the diseases left them and the evil spirits went out of them.
" (Acts 19:11,12)
All of this was done in the name of Jesus Christ, the name above every name, the name given to Christians for prayer and power. There are many healings described in the Old Testament, and more in the New Testament, making it obvious that God wants people to live without sickness or disease.
"
Who forgives all your iniquities, Who heals all your diseases.
" (Psalm 103:3)
The Bible says that Jesus is the same yesterday, today and forever. He is still the healer!