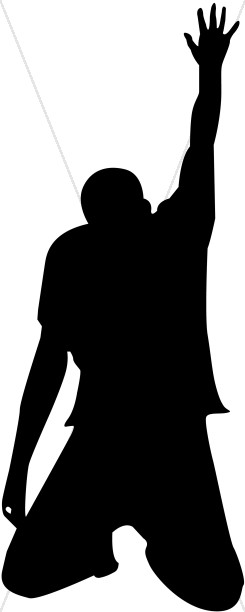 To trust means to depend on the strength or ability of a person or thing. Many people put their trust in the amount of money they have, their friendships or perhaps their job. But God's people are taught to trust in the Lord. Trusting anyone or anything else is usually disappointing.
"
Trust in the Lord, and do good; dwell in the land, and feed on His faithfulness. Delight yourself also in the Lord, and He shall give you the desires of your heart. Commit your way to the Lord, trust also in Him, and He shall bring it to pass.
" (Psalm 37:3-5)
To "do good," to "delight yourself in the Lord," and to "commit your way to the Lord" are all actions of obeying God's Word. The Word instructs in the right ways to think and live, and to respond with obedient actions. Many times positive results or answers to prayer are not immediate. God answers prayer according to His timetable. Positive results of obeying the truths in the Bible sometimes take time to appear.
Think about planting seeds in the ground. It takes water and sun and time for the seed to sprout and grow. Depending on what kind of seed it is, some take longer than others to develop fully. But while the seed is growing, water, fertilizer and sun is needed. Then it's a matter of waiting. This is also true with the Lord.
"
I waited patiently for the Lord; And He inclined to me, And heard my cry.
" (Psalm 40:1)
To wait on the Lord means to look to Him expecting to receive from Him. This is part of trusting Him.
"
Wait on the Lord; Be of good courage, And He shall strengthen your heart; Wait, I say, on the Lord!
" ( Psalm 27:14)
When waiting for an answer to prayer, or the expected result of obedience to God's Word, there might be the temptation to get discouraged. The Bible teaches to "be of good courage." Courage enables one to face extreme dangers and difficulties without fear.
God can be trusted. He will never disappoint because He cannot lie. He hears and listens and is willing and able to perform His promises and answer prayers. Be courageous. Wait patiently and trust Him.