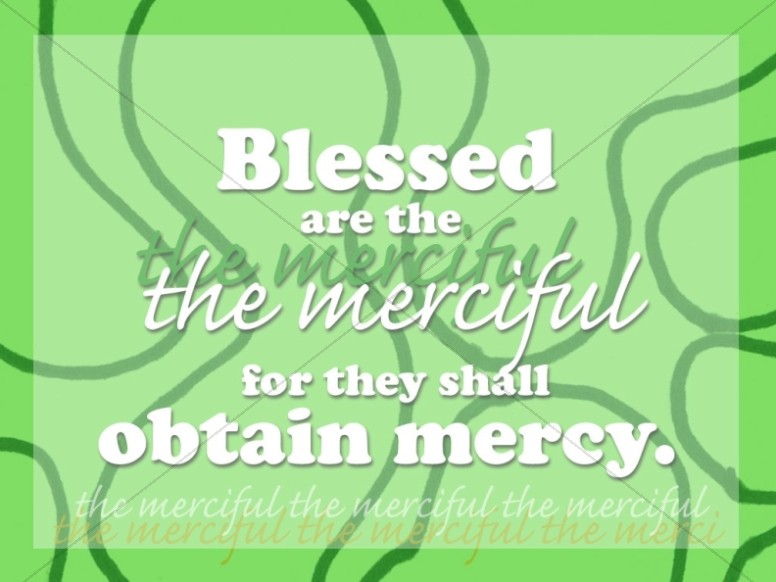 The Beatitudes are a collection of promises recorded in the book of Matthew. They present seven different attitudes of the heart that come with a promise of blessing. Jesus spoke these promises in His Sermon on the Mount, to a multitude of followers who needed more than just physical healing and deliverance. Jesus was giving them an opportunity to seek an intimate relationship with God through a right heart.
Each beatitude, which simply means supreme blessedness, begins with the phrase "blessed are." These words imply that whoever participates in that right heart attitude will benefit from being in a perpetual state of receiving God's favor. It was this continual blessing that Jesus knew was going to fulfill the needs of His followers. The fifth beatitude is for those who are merciful. Jesus said,
"Blessed are the merciful, for they shall obtain mercy."
(5:7)
Someone who is merciful is one who maintains a heart attitude of mercy. It is not a one-time occurrence, nor is it just an outward display. They do not show mercy only to those whom they believe are deserving of it. Rather, they follow God's example through His Son, Jesus Christ. He continually gives mercy to those who need it though aren't deserving of it.
To be merciful also implies an outward focus on the physical, emotional and spiritual state of others. One who is merciful is not selfish, nor are they self-absorbed. They are aware of the suffering of those in need and act to help meet that need. When the Good Samaritan saw the need of the fallen Jew, he sought to alleviate the man's discomfort, though he was an enemy, and committed himself to providing for his care until his health was restored.
God promises that He will care for the needs of those who set aside their own needs to care for someone else. This kind of attitude comes from a heart that is fully trusting in God. They know that they themselves will not be left behind, and therefore they do not fear reaching out to others. Like the Good Samaritan, they commit themselves to caring for others until the burden is lifted.
This is the kind of mercy that draws the attention of God. And His promise is to give back to those who selflessly give of their time, energy and resources to help others in need.