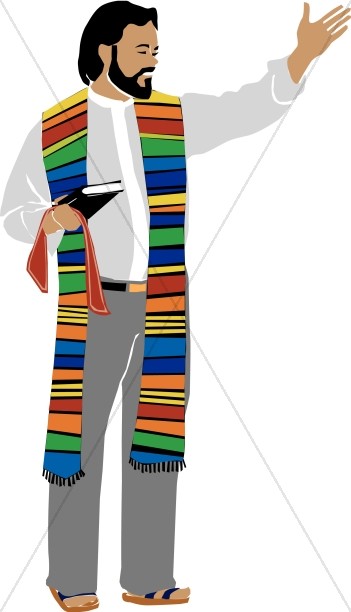 "
This is a faithful saying: If a man desires the position of a bishop, he desires a good work."
(I Timothy 3:1)
We all daydream. You're in front of a congregation with thousands of sinners. The worst of their kind. Your voice is loud and deep. You remind yourself of James Earl Jones from the Bible on CD. Your voice is so loud, in fact, that you can be heard clearly from two counties away. The message is inspiring, uplifting and you can literally see the shackles fall to the feet of everyone who hears you. Ten billion trillion gajillion people get saved that day. God manifests Himself to you and buys you a big tub of ice cream in appreciation.
It's amazing how many people want to be in full-time ministry. For some, getting paid to share the love of God with others is like reading comic books for a living. When Paul wrote the Scripture from 1 Timothy 3:1, he wasn't speaking about self-seekers, rather those with servant hearts.
One of the most difficult things about being a Christian is the consistent motivation check. The Scripture tells us that the desire for ministry is a good thing but there are many who circulate through the church as self-promoters.
The idea of being a missionary brings a thought of adventure and a great escape from the mundane tasks of everyday life. A missionary gets to travel to exotic places and become a modern-day Indiana Jones. However, this is an illusion. In actuality, missionary work is quite unpleasant. Only those with a special calling and godly compassion are qualified to endure the hardships of the task.
The desire to be in ministry is a good thing but a motivation check is required first. In perusing a ministerial position, Christians must stop the daydreaming. A pastor is a servant to all. Jesus Christ said that he did not come to be served but to serve.
Becoming a pastor is not an easy job. Pastors are responsible for the lives of those who attend their church. Pastors are judged more harshly due to their position and influence on others. The bar is raised and behavior is scrutinized closely. There have even been pastors who have been accused of shady dealings even while living lives of complete holiness.
If you are truly called to the ministry, pursue it with everything you've got. This world is in desperate need for good spiritual fathers and mothers. The lifeblood of a pastor, bishop, deacon, or minister is service and love for God and His people.