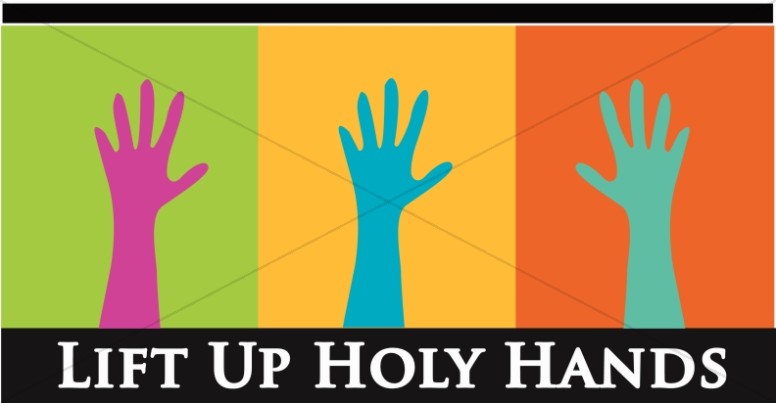 The lifting up of hands in worship of God is not a new idea. In the Old Testament, David often lifted up his hands towards God in celebration and submission. Daily worship is just one key to success in the Christian life and it is another example of the uniqueness of the Christian faith.
Christians worship God as a demonstration of His worthiness. In many other religions, worship is demonstrated towards an unknowable and impersonal god. In Islam, the worship of God is done through fear. In Judaism, the worship of God is often done out of tradition. Neither of these religions have the freedom to worship God for who He is nor the personal relationship that makes God so much more worthy of adoration.
As with both Judaism and Islam, salvation is only achieved through good deeds and strict observance of law. These incomplete religions fail to amend the issue of God's nature and sin. Islams offer no reconciliation and therfore, worship to their god is as inadequate as their god's lack of power.
Christianity is a continuation of the Jewish faith. Many prophecies in the Old Testament refer to the Messiah and were fulfilled by Christ. The holy laws were given to Moses as a requirement for holiness, yet throughout history, Judaism cannot claim that anyone has ever followed the law perfectly. It is revealed to believers through Christ and the New Testament authors that the purpose of the law is to prove the utter depravity of mankind. Prior to Christ, Jews worshipped the true God.
Regardless of which monotheistic religion one claims is true, Islam and Judaism worship god in hopes he will save them. Christians worship the true God who already has saved them. This is the uniqueness of the Christian faith; that God has saved the world and is the only one worthy of praise.
"
I desire therefore that the men pray everywhere, lifting up holy hands, without wrath and doubting."
(I Timothy 2:8)
When believers lift up their hands in worship, there can be no doubt as to whether God saves or not. Unlike other religions, salvation is assured though the grace and mercy of Jesus Christ. Believers love God because He clearly demonstrated His love for them. His desire is relationship with His people and because of Christ, those who believe can be intimate with the Creator of the Universe. That alone is worth a lifetime of praise.