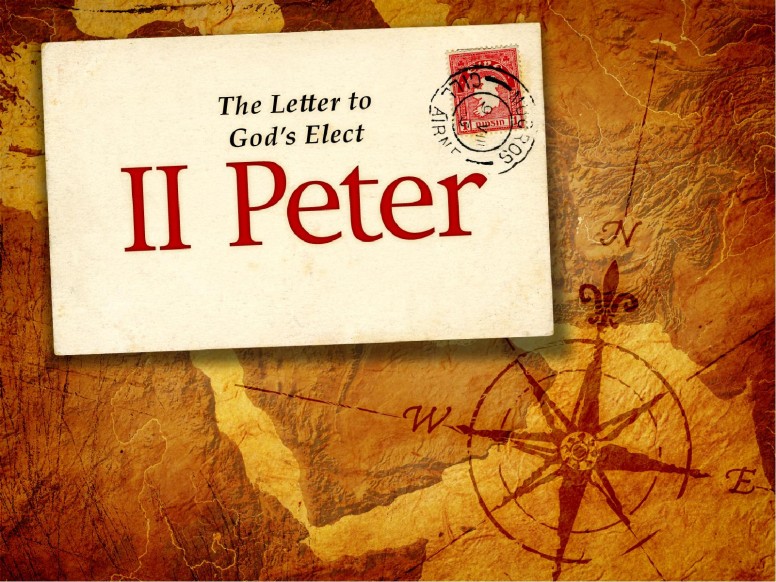 The book of 2 Peter was written by the Apostle Peter during the first century. Scholars believe that this letter was written not long before his death, as he implied that shortly he would "put off this tent," just as Jesus Christ had shown him. (1:14)
The recipients of this letter are not clear, although there is indication that the believers in Asia Minor who received Peter's first letter are the same ones to receive this one. Whereas the book of 1 Peter encourages the believers to stand strong in the face of persecution from the world, the book of 2 Peter focuses on the importance of spiritual maturity in order to recognize and steer clear of false teachers.
These false teachers were secretly creeping into the church, introducing poisonous doctrines among the believers. They denied Jesus, His ministry and His return. They led sensual and worldly lifestyles, and as Peter stated, were destined for destruction. Peter reminded the believers that the apostles did not come to them with fables, or manmade stories, but with eyewitness accounts. They saw firsthand the glory of the Father manifest in the person of Jesus Christ. While Peter does not specifically name the account of the Transfiguration, he implies that it was that event that solidified his faith in Jesus as the Son of God. (1:16-18) It was this personal testimony of the apostles that the vulnerable believers could trust.
Much of the behaviors that Peter described in his second letter fit the description of the Gnostic beliefs. During the second century, the Gnostic heresy began to take hold of the surrounding regions, a heresy that had its roots fixed in the first century. Peter's desire as an apostle and follower of Jesus Christ was to not only strengthen the faith of the believers, but to warn them of the sheep in wolves' clothing that were coming in to destroy the flock.
Peter exhorted the believers to make their election sure. (1:10) He did not mean that it was their responsibility to continually guarantee their own salvation, but rather to avoid apostasy. To abandon their faith would have been foolish, given the fact that God had called them out of their old sinful habits into a life full of the precious promises of God.
Peter's answer to avoiding being led astray by false teachers was an ever-increasing knowledge of the Lord. He did not speak of just mere intellect, but rather a transformation of the inner man as a result of faith in Jesus Christ. The believers were to be anchored in the Word of God and the teachings of the apostles.