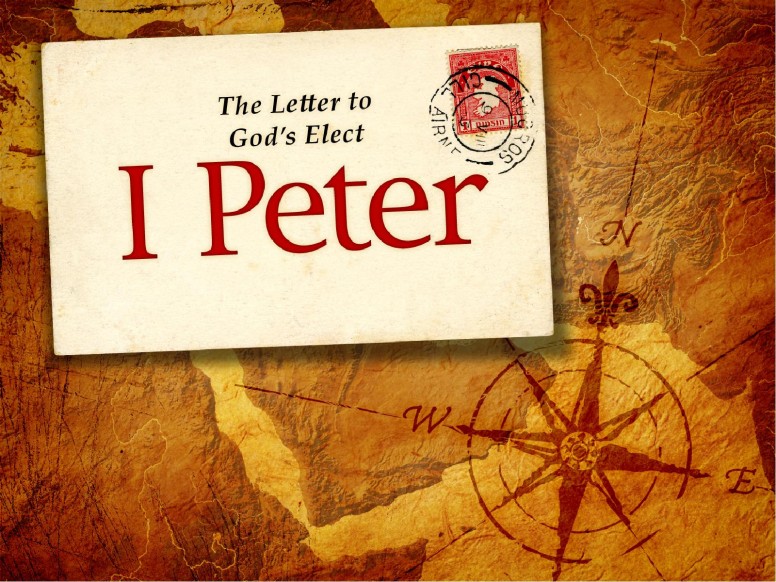 The book of 1 Peter was a letter written by the Apostle Peter during the first century. It was written to Christians living throughout Asia Minor, most of which were once Gentiles. This is the first of two letters written by Peter for the purpose of encouraging Christians who were experiencing persecution because of their faith.
The believers scattered in Pontus, Galatia, Cappadocia, Asia and Bithynia once lived very worldly lives. They had been held captive by lewdness, drunkenness and idolatries, completely outside of the mercy of God. When they heard the message of the Gospel, they readily believed. Although the believers in Asia Minor had never walked with Jesus, they embraced the Gospel with fervency. And although they lived their lives without having seen their Messiah, they still believed in Him with joy.
But now because the once-hardened Gentiles found their salvation in Jesus Christ, the unbelievers living among them rejected them, and spoke evil of those who left the world behind. They were upset that the believers no longer chose to run with them in their wild parties and perverseness. But Peter reminded the believers that they had a reward waiting for them in heaven, and that the unbelievers who spoke against them would one day have to give an account for their actions before the judgment seat.
Peter commended the believers in Asia Minor for their incredible faith, and exhorted them to continue to walk through the trials they were facing. They were not to conform themselves to the lifestyle of the surrounding peoples, but rather they were to live their lives in the fear of the Lord. They were not to fall back into their old sinful habits. Peter reminded them that they had not been redeemed from sin and death with mere gold or silver, but with the precious blood of Jesus Christ.
Because of the high price that had been paid for their salvation, Peter reminded them to cast off malice, deceit, envy, hypocrisy or any other behavior that tarnished their witness for Jesus Christ. They were a chosen people who had been called out of darkness. As such, they were to follow the example of Christ in love, obedience and forgiveness.
Peter communicated several instructions to the various social groups to clarif their roles as believers. As members of their communities, all Christians were to submit to the governing authorities. Those who were slaves were instructed to submit to their masters, whether their masters were gentle or harsh. Jesus Christ Himself suffered willingly at the hands of the harsh Romans, and therefore the slaves who were treated harshly were to consider their suffering a privilege. Wives were to submit to their husbands, whether their husbands were believers or unbelievers. Their obedience and respect for their husbands was to come from the hidden person of the heart, a gentle and quiet spirit. It was their godly example that would win their husbands to Christ. Likewise, husbands were to treat their wives with gentleness and understanding. Husbands were to remember that together with their wife, they were heirs of the grace of life.