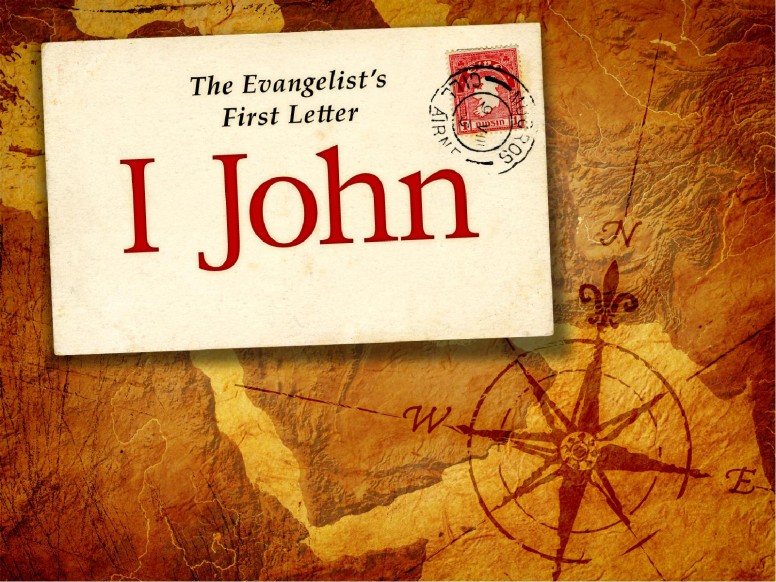 The book of 1 John does not specify the author, but scholars agree that there are similarities to the Gospel of John, and therefore attribute it to John, an apostle and disciple of Jesus Christ.
The purpose of this letter was to encourage the fainthearted who had begun to doubt their spiritual position. False doctrines had crept into the church, and as a result, many believers were questioning their faith. John identified the presence of false prophets among the assembly, bringing with them destructive teachings. He called them liars and antichrists, due to their deceitful handling of the Word of God and their luring away of God's people.
John declared in his opening greetings that God is light, and darkness does not dwell within Him. (1:5) God is not the bringer of confusion, nor does He ever cause one to doubt their salvation. Those who walk with Him do not walk in darkness. These truths were important to the believers that he was writing to, given the Gnostic-like beliefs that had begun to poison their minds and hearts.
The Gnostics believed that the inner spirit of a man could not be corrupted by anything done with the body. Likewise, to actively pursue a holy lifestyle did nothing to prevent moral corruption. Therefore, sin was nonexistent and ethical judgment was irrelevant. Unfortunately, this kind of teaching caused the believers to not only doubt their salvation, but also to question the validity of the cleansing blood of Jesus Christ. John vehemently opposed these viewpoints with very clear truths: those who say they have no sin make God a liar and are themselves deceived, and those who confess their sins are forgiven and cleansed from their unrighteousness.
John comforted the struggling believers with sound principles that could help build their faith and solidify their spiritual position. He explained to them that the primary evidence that confirmed that they belonged to God was their love. John, in several places throughout his letter, emphasized love as the confirmation of abiding in Him. The believers were not to love the world or anything in it, but instead were to love their Christian brothers and sisters. Just as Jesus had laid down His life for them, they were to give their lives to benefit other believers. And it was not to be with just mere words, but with actions. Those who loved their brothers, and kept the commandments of God were ones counted among the children of God.