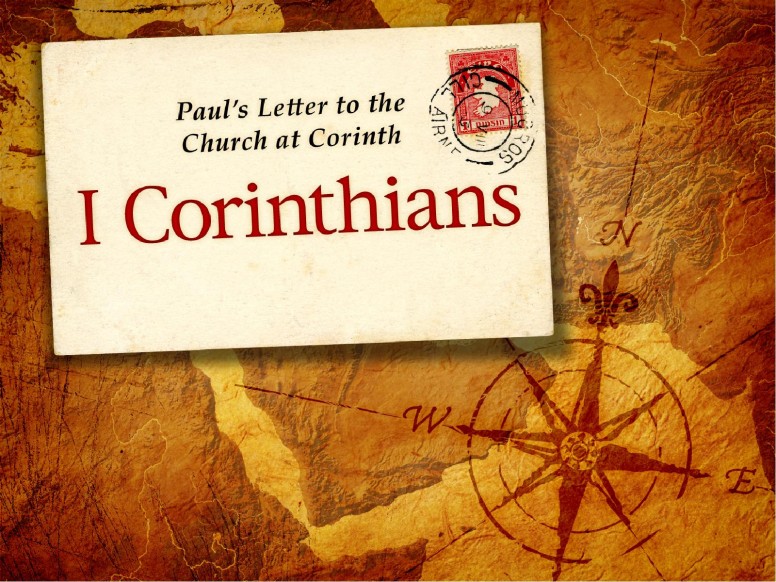 The book of 1 Corinthians was a letter written by the Apostle Paul during the first-century church. Paul wrote this letter to the believers in Corinth, to reprove them for their errant beliefs and practices. The central theme of this letter was to drive home the truth that as believers they were expected to conduct themselves in a way that identified them with Jesus Christ, not with the pagan culture surrounding them.
Corinth was an ancient city in Greece, approximately 48 miles southwest of Athens. The city was part of a major Mediterranean trade route and was relentlessly bombarded with commercial traffic. To add to the mayhem, a major part of their culture included a pantheon of Greek gods and goddesses, including the Temple of Apollo built in honor of Aphrodite, the goddess of love, lust and fertility.
This temple employed more than 1,000 prostitutes where nearly the entire Corinthian society practiced their rituals of worship. The people of Corinth were an incredibly wealthy civilization, highly schooled in Greek philosophy, and followed the beliefs and practices of the Epicureans, those who maintained the age-old "eat, drink and fornicate" way of thinking.
The Corinth environment made it extremely difficult for believers to maintain their faith, constantly having to face the familiarity and enticement of their culture. It was into this setting that Paul wrote his first letter, to rebuke them for going back to many of their old sinful habits. The Corinthians had quickly fallen away from the original teachings of Jesus Christ that they had once so readily accepted. Among the things they struggled with the most were divisions among the church, materialism and greed, lawsuits among fellow believers, marriage issues including fornication, idolatrous sacrifices, attacks on spiritual leadership, and the most prominent, sexual perversion.
But Paul offered the Corinthians a message of hope. While many of them struggled daily with the temptations around them, he taught them that
"No temptation has overtaken you except such as is common to man; but God is faithful, who will not allow you to be tempted beyond what you are able, but with the temptation will also make the way of escape, that you may be able to bear it."
(10:13)
There are many incredible revelations provided in the book of First Corinthians regarding Christian conduct, including how to approach and observe communion, how to fulfill specific ministries within the church, and in-depth instruction for prophecy, and the appropriate conduct for prophets and their wives. All of these things were important to the survival and growth of the Corinthian church, one of Paul's deep concerns.
Overall, First Corinthians 11:1 speaks volumes of how the Corinthians were to conduct themselves:
"Imitate me, just as I also imitate Christ." In other words, in the things that Paul practiced that were examples of the character of Jesus Christ, they were to imitate him. Many of the things they were practicing did not fall into what Paul preached or lived. While he was reproving them, he was lovingly reminding them of their obligation to present themselves worthy of their calling in Christ Jesus.