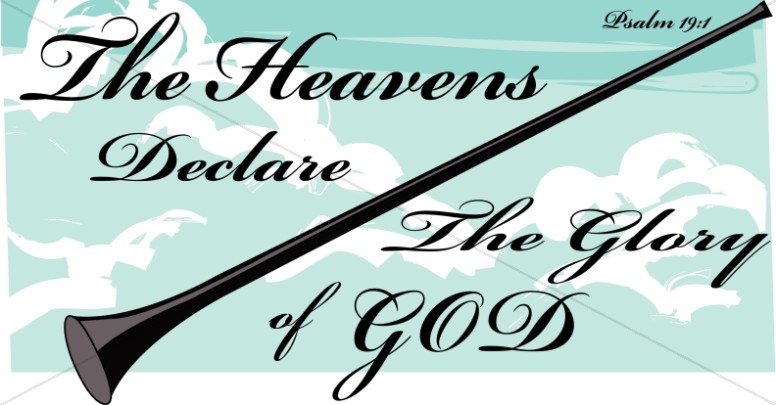 "In the beginning God created
" (Genesis 1:1). And what an incredible creation! What artistry, what expanse, what colors and design! All that is reveals His power and beauty: the sounds and smells, the light, the trees, the oceans, the animals,
"the heavens declare the glory of God, the skies proclaim the work of His hands."
(Psalm 19:1).
The worldwide body of Christ (I Corinthians 12:27) is comprised of humans made in God's image (Genesis 1:27), with infinite capacity to create. Each individual and local body of believers has a unique creative personality and way of expressing allegiance and connection to the Head (Romans 12:6). This creative expression has the potential to glorify God by revealing bits and pieces of Himself.
God gave gifts to His body (Romans 12:4-8) in order that members might bless one another, and thereby glorify Him and thus draw mankind to the cross. Be they spiritual gifts, natural abilities (2 Chronicles 24:12-14) or talents developed through training (2 Timothy 2:15), believers are exhorted to use all gifts and talent
"to the glory of God."
(I Corinthians 10:31 NKJV) (see WHAT IS WORSHIP?)
Each individual and gathering of believers has the ability to worship God by finding creative ways to share His love, mercy and compassion.
Each group of worshppers is comprised of individuals who demonstrate creativity in the ways they teach, exhort and reval His wisdom, His word and His desire to help.
Christians throughout the world in small and large groups, or in solo effort, reveal His joy and beauty by sharing various gifts of art, music, dance and drama.
Our God is worthy of all possible praise and worship. The creative possibilities of praise and worship are endless.
(See also: WHY CHRISTIANS SHOULD PRAISE GOD)