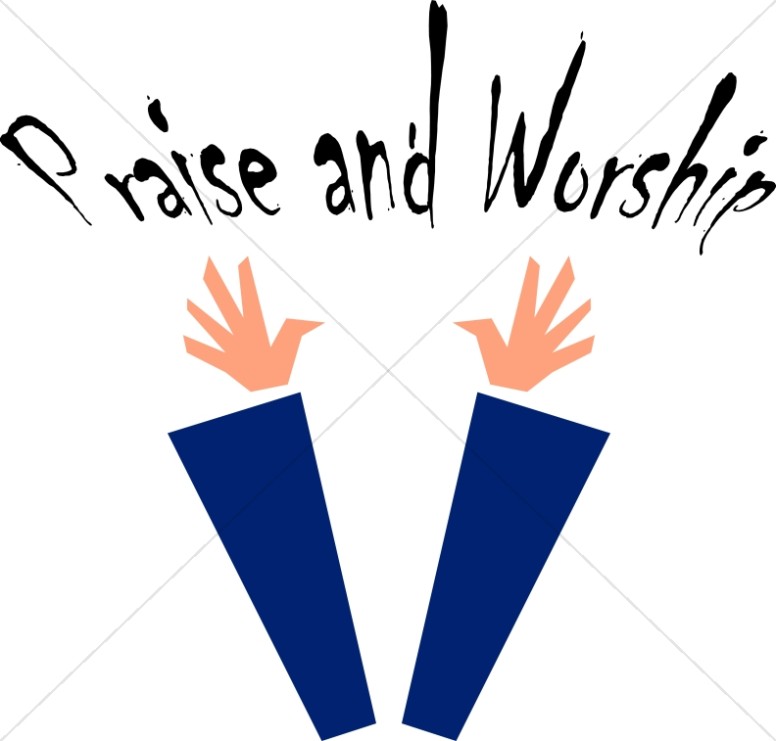 In the Bible, there are both Old and New Testament passages and words that indicate various body positions acceptable to God as praise and worship. The following help define these positions:
Old Testament Hebrew word definitions that indicate worshipful body positions and or actions:
YADAH: To worship with extended hand (opposite: to bemoan, the wringing of hands)
TOWDAH: An extension of the hand in adoration, avowal, or acceptance
HALAL: To be clear, to shine, to boast, show, to rave, celebrate, to be clamorously foolish
SHABACH: To address in a loud tone, to commend, to triumph, to exclaim, glory, shout
BARAK: To kneel down, to bless God as an act of adoration
ZAMAR: To touch the strings
TEHILLAH: To sing, to laud


Old and New Testament passages referring to worshipful body positions:

Bowing: "He worshipped the Lord, bowing himself to the earth." (Genesis 24:52 NKJV).

Kneeling: "O come, let us worship and bow down, let us kneel before the Lord our Maker [in reverent praise and supplication]." (Psalm 95:6 Amplified).

Standing: "Behold, bless ye the Lord, all ye servants of the Lord, which by night stand in the house of the Lord." (Psalm 134:1 KJV).

Lifting of Hands: "I will praise you as long as I live, and in your name I will lift up my hands" (Psalm 63:4 NKJV).

Clapping: "Oh, clap your hands, all you peoples! Shout to God with the voice of triumph!" (Psalm 47:1 NKJV)

Shouting: "Be glad in the LORD and rejoice, you righteous; And shout for joy, all you upright in heart!" (Psalm 32:11 NKJV)

Dancing: "Let them praise His name with the dance; Let them sing praises to Him with timbrel and Harp." (Psalm 149:3 NKJV).

Falling Prostrate: "The twenty-four elders fall prostrate before Him Who is sitting on the throne, and they worship Him Who lives forever and ever; and they throw down their crowns before the throne, crying out, worthy are You, our Lord and God, to receive the glory and the honor and dominion, for You created all things; by Your will they were [brought into being] and were created." (Revelation 4:10-11 Amplified).