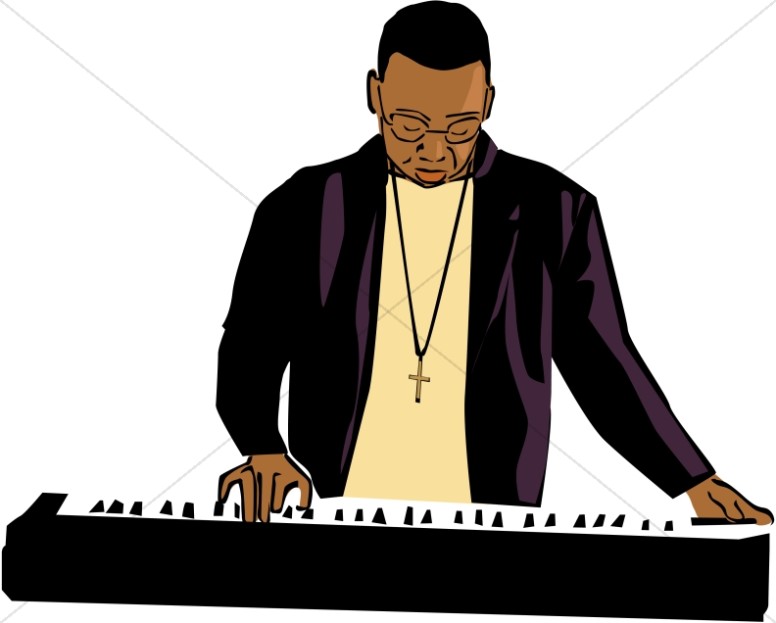 Whether a keyboardist assists the worship leader or plays the roles of both pianist and worship leader, the responsibilities are more than a few. A brand new piano player can feel overwhelmed by the task of assisting the worship team. The experienced musician who is used to a world of entertainment can easily mistake their role on the worship team as that of performer or accompanier, and may have some difficulty adjusting. The seasoned worshipping pianist knows the value of continually building upon skill and spiritual understanding.
The following are several ways to become a worship leader with skills and anointing:
Spend Time in God's Presence
Years of study, perfect timing and perfect pitch, a charismatic personality and quick accurate fingers can never substitute for the anointing that comes upon a pianist who has their eyes fixed on Jesus. Skill is important, but if a choice must be made between practice and Presence, choose Presence.
A beginning pianist who may know only a few chords, a few songs, but who relies fully on God, may very well find the ability to play beyond their skill level during times of true worship.
Practice
Take every opportunity to increase piano skills and to learn new praise and worship songs. Practice alone and if possible, with other musicians.
Practice leading worship, even when there are no other people around. Worship from the piano, sing from the piano, talk, shout and pray from the piano, alone or with a group.
Offer to play the piano for a church home group or gather a group together to practice piano praise and worship. As piano skills increase, so does the ability to respond to the leading of the Holy Spirit in new and creative ways.
Learn from Others
Watch closely other skilled worship pianists during a church service, or on worship DVDs.
Listen to other pianists on worship CDs.
Find a mentor or take lessons from a worshipping pianist. Learn both piano and worshipping skills.
The next best thing to a personal mentor is a book written specifically for the worshipping pianist by a seasoned piano playing worship leader, such as 'Piano in Worship' by Dr. Tim Smith. This book is an excellent resource for the skilled pianist as well as the beginner. For more information regarding this book see Piano in Worship Part 3, or visit the Worship Without Borders website http://wwob.org/.
Never Give Up!
If God has granted a desire to be a worshipping pianist,He will give the grace and resources to build the necessary skills. The residents of hell hate worship, so they will fight against success and progress. However, God is greater than Satan and all his demons, and "in all these things we are more than conquerors through Him who loved us. For I am convinced that neither death nor life, neither angels nor demons, neither the present nor the future, nor any powers, neither height nor depth, nor anything else in all creation, will be able to separate us from the Love of God that is in Christ Jesus our Lord." (Romans 8:37-39)
See also: Piano Worship Part 1 and Worship as Warfare Part 1-4