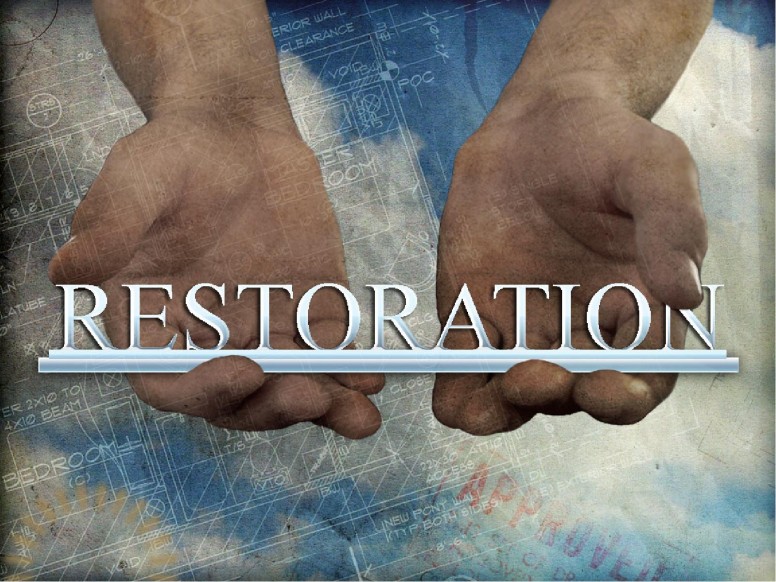 One of Dr. Jack Hayford's conclusions from his lectures and books is that worship's ultimate purpose is to reunite all creation under the restorative ministry of Christ. (See
Manifest Presence
). Worship is not an end in itself. It is part of a larger restorative picture given in Saint John's Revelation of the Glorified Christ, to restore all things to God's original intent. Nothing gets done in the heavenly throne room without prayer and worship. Angelic creatures stand before His throne with harps and bowls, representing the prayers and worship of the saints (Ch. 5).
The picture given is one of prayer and worship sponsoring the restorative acts of God in the earth. All creation worships God and the Lamb who was slain. The four creatures and 24 elders surrounding the throne cast their crowns before Him in worship and adoration. God then moves into the earthly realm to bring about His end time will, calling people to repentance and accelerating judgments for their continual rejection of Him. His restorative acts bring about the consummation of the end of the age and the beginning of His rule over a new heaven and new earth. All of His actions are totally baptized in continual prayer and worship around the throne. This restorative purpose of worship needs to be understood by leader and congregation.
Giving glory to God is His highest priority. However, even that is benevolent, not egocentric. He knows one becomes like the object of one's worship. He alone is worthy of such worship and emulation. He promises several times that "the earth shall be filled with the knowledge of the glory of the Lord as the waters cover the sea" Therefore, it is important for pastors to mentor and lead worshippers into a broader understanding of the purposes of praise and worship.
Being aware of the season that the church is going through would be an important prayerful consideration which to help in determining the worship emphasis. Continually evaluating worship's direction and implementation is also important. A Spirit-led mission statement and list of worship values is important to keep moving towards mutually established goals. The practical application of these values can be as detailed as asking why a particular song is being done in a given set of songs.
What is the logical flow of the songs? Does the content make sense if it were simply declared without music? There needs to be ascent, a flow that disallows the congregation from feeling like they are being jerked around from outer court to inner court and back out to outer court, and so on. This is very frustrating for anyone with even minimal spiritual discernment.