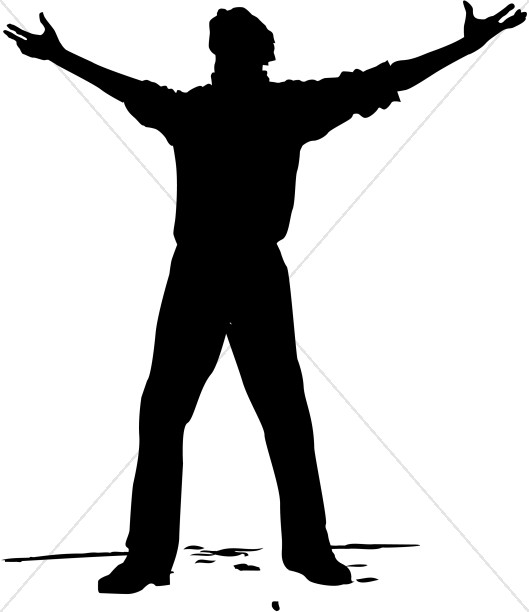 There is a Biblical flow from praise into worship. The distinction is that one can will themselves to praise as did David in the Psalms where he would basically say to his soul, "it's time to praise the Lord." However, worship is birthed by the Holy Spirit who imparts a spirit of worship through those in whom He dwells. Only Jesus, through His Spirit can lead us into God's presence. Isn't God incredible! He provides what He commands (Psalms 22:28). Neither praise nor worship can be produced by manipulation or hype. God forbid hype, the cheerleading approach that tries to work up an emotional response from the congregation. This "soulish" approach and will produce a "soulish" result. Psalms 100 indicates an ascent of heart in which one enters His gates with thanksgiving; His courts with praise. As ones heart draws nearer towards intimacy and connection, ones spirit is inspired by the Holy Spirit to worship Him.
To be sure, emotions are involved and touched in worship. One ought to worship an all consuming fire consummately. Worship knows no apathy. David worshipped with all his heart even to the point of being undignified by his wife's judgment. But he declared he would be even more undignified in his worship to the Lord. The result for David was that the kingdom grew under his worship-based rule more than any time in Israel's history. Michael's consequence for distaining him was barrenness...no children. (2 Samuel 6) The thing with extravagant worship is that often one judges someone else's worship to be over the top. But that is the point. Extravagant worship is just that...extravagant...like the woman with the alabaster jar broken and poured out upon Jesus (Mathtew 26:6f). Pastors may need to instruct their congregations that worship involves spirit, soul and body, it is not just mental ascent. Believers are to love the Lord with all their heart, soul, mind and strength (Deuteronomy 6:5; Matthew 22:37).
Congregations must be taught that the Body of Christ is blessed to be able to participate in worship that has always flowed between Father, Son and Holy Spirit. Trinitarian emphasis is beginning to make a comeback in some contemporary choruses. Since the beginning of time, worship has existed between the Godhead. Through Christ, believers are invited into that divine worship. Worship does not produce His presence like some magic lamp that is rubbed--if in fact it is rubbed in just the right way! He is always present in and around believers. In worship one simply draws near to the Lord through the agency of the Holy Spirit. In this process one is made more aware of His presence. Father has always loved the Son, the Son, His Father and the Holy Spirit reciprocates their love and glorifies them both. What a model this divine relationship provides for the church in its worship and daily activities where believers are to esteem others better than themselves.