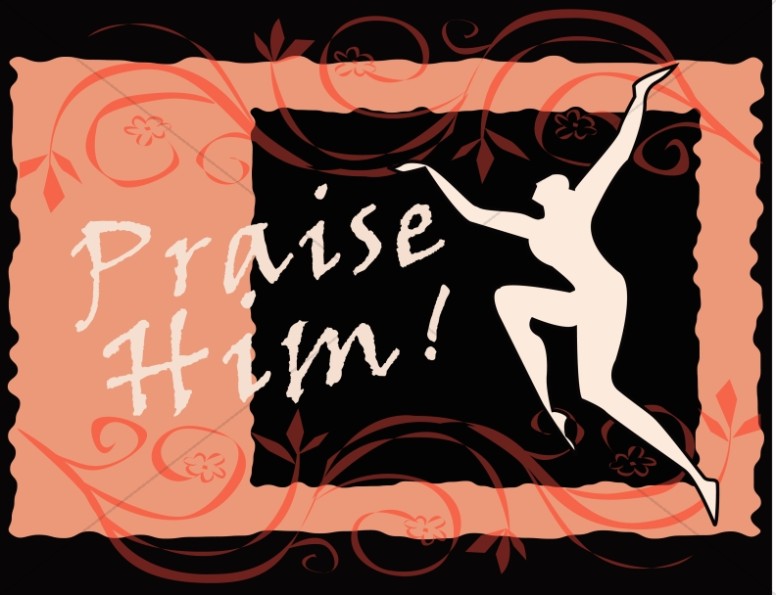 The return of the Ark resulted in great rejoicing. There was food, singing, instruments playing, sacrifices to God (2 Samuel 6:1- 19) and dancing. David danced with all his might before the Lord (2 Samuel 6:14-15). He was so free in his dance that he embarrassed his wife (2 Samuel 6:16). He did not care - he was going to worship his God with abandonment. A precedent was established. The house of God was to be a place of worship without boundaries. The Ark was placed in a tent (tabernacle) and David appointed skilled musicians and leaders to worship around the Ark day and night.
Before David's reign, Mosaic worship consisted primarily of animal sacrifices, prayers, intercession and symbolic actions; and the High priest alone approached the Ark (Deuteronomy 10:8; 1 Chronicles 13:8-10). There was no development of the arts in direct relationship to worship practices (except for the craftsmanship used to construct the Tabernacle and furnishings).
The praise and worship practices of David's time included numerous musical instruments, singing, chanting, shouting, bowing, standing, lifting of hands, clapping of hands, processions and dancing. There were times of great joy, as well as moments of repentance and introspection (see Various Forms of Praise and Worship in the Church Part 1-5, and Instruments of the Old Testament).
Davidic worship was often prophetic.(1 Chronicles 25:1; Psalms 46:10, 50:7, 85:8 ), and the singing of new songs (spontaneous songs given by inspiration of the Holy Spirit) was encouraged (Psalms 33:3, 96:1, 149:1). Corporate worship within the tabernacle focused not only on joyfully lifting up the name of Yaweh (Psalm 34:3; 57:5), giving thanks (Psalm 30:4; 35:18), repentance and recommitment (Psalm 26:2; 139:23 ), but also on inviting the manifest presence of the Most High (1 Kings 8:11; Chronicles 5:14; Psalms 50:2).
For more information regarding Davidic Worship, see the following: