View the largest collection of
Good Friday Videos
,
Good Friday PowerPoint Sermon Templates
,
Good Friday Bulletin Covers
,
Good Friday Flyers
and
Cross Clipart
.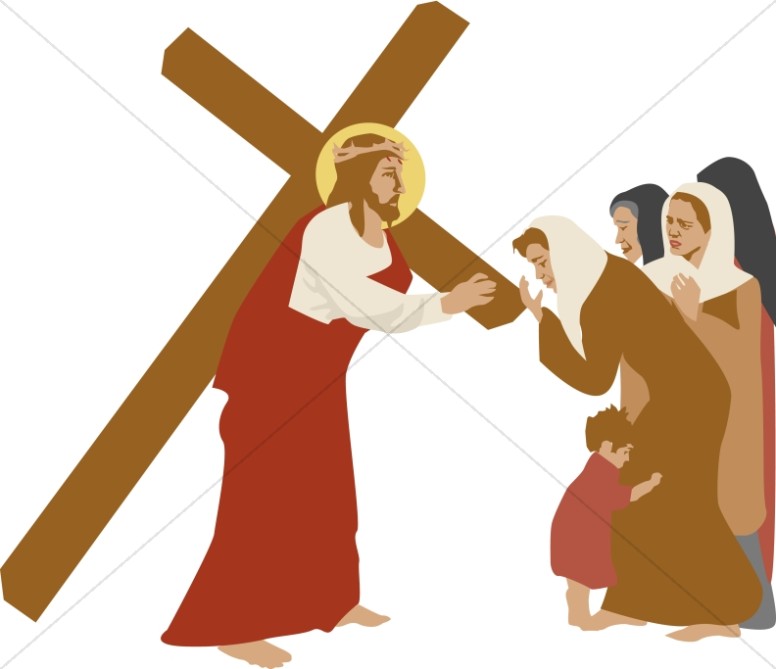 The Stations of the Cross was started by St. Francis of Assisi and continues being observed in the Roman Catholic Church. While some Anglicans and Lutherans offer a traditional chapel devotion related to the Stations of the Cross, others do not.
Roman Catholics observe the Stations of the Cross during the season of Lent, especially on Good Friday. The goal in offering traditional devotions is to help Christians make a personal, spiritual pilgrimage through prayer and meditation. During this time, Christians are asked to carefully consider the main scenes of Christ's sacrifice on the cross of Calvary.
The following 14 scenes are included in the complete Stations of the Cross observance.
1. Jesus is condemned to death
2. Jesus receives the cross
3. Jesus falls the first time
4. Jesus meets His Mother
5. Simon of Cyrene carries the cross
6. Veronica wipes Jesus' face with her veil
7. Jesus falls the second time
8. Jesus meets the women of Jerusalem
9. Jesus falls the third time
10. Jesus is stripped of His garments
11. Crucifixion: Jesus is nailed to the cross
12. Jesus dies on the cross
13. Jesus' body is removed from the cross
14. Jesus is laid in the tomb