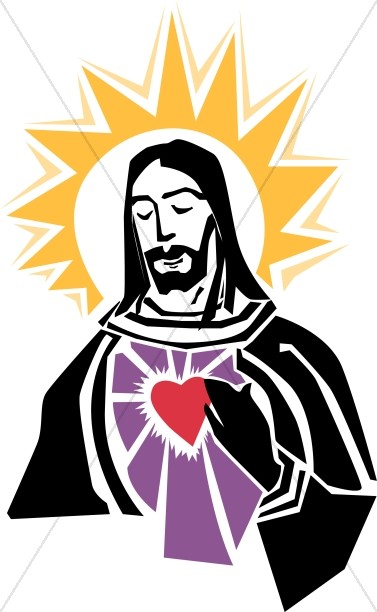 The nation of Israel began from a single promise given to Abraham, directly from the mouth of God. And from Abraham came his son, Isaac, and from Isaac came Jacob. To Jacob, God gave the promise of making from him a great nation, just as He had promised to his grandfather, Abraham. Jacob had 12 sons. Just prior to his death, he blessed each of them. But out of all of them, only one was to carry on the Abrahamic promise for all the nations to be blessed. Judah was that one. Of Judah Jacob said: "
The scepter shall not depart from Judah, nor a lawgiver from between his feet, until Shiloh comes; and to Him shall be the obedience of the people."
(Genesis 49:10, NKJV)
From there, the descendents of Jacob's 12 sons became the nation of Israel. They were God's special treasure, a people specially chosen to be called His children. He loved them like a son, and cared for them like a mother cares for her newborn. But there was one problem. God's people were like sheep without a shepherd. From their inception, they rejected God as their king, all the while looking for someone to rule over them. Throughout the history of the Israelites, they were subject to all manner of leaders.
First there were judges. These men and women of God interceded and rescued the Israelites from their enemies, and brought them back into fellowship with God. But after each judge's death, the Israelites fell back into rebellion, and back into the hands of their enemies. Finally, God sent one last judge, Samuel, who also was a prophet. But the people wanted more; they wanted a king.
From that point on, the generations of kings of both Israel and Judah ultimately did more damage than good for the spiritual welfare of God's people. There were a handful of righteous kings that cleansed the land of evil, but their efforts were overridden and far outweighed by the wicked and perverse rulers that followed after them. Not only did these kings successfully lead the people into idolatry, witchcraft and other evil abominations, but they ultimately plunged the nations into utter destruction and desolation because of their lack of godly leadership.
But God had not forgotten His promise to Judah, out of which a ruler was to come. Even throughout the exile, when a remnant of the people of Judah were held captive in a foreign land, God still moved to preserve the lineage of Judah. It wasn't until over 400 years later that all of heaven rejoiced in the coming of the One to whom the true scepter of Kingship belonged. To Mary, a young girl in Nazareth, the angel Gabriel delivered this message:
"And behold, you will conceive in your womb and bring forth a Son, and shall call His name JESUS. He will be great, and will be called the Son of the Highest; and the Lord God will give Him the throne of His father David. And He will reign over the house of Jacob forever, and of His kingdom there will be no end."
(Luke 1:32-33)
All of Israel had been looking forward to this promised Ruler who was to deliver them from the oppression from their enemies, and the injustices of their corrupt leaders. The answer was found in the Son of God. Jesus, the long-awaited Messiah, came to rule over His people with a rod of iron. (Revelation 19:15)
This rod was a symbol of His authority, representing discipline, guidance and government. He is not harsh like many of the kings and rulers that came before Him. Instead, He will lead with firmness and certainty, bringing forth truth, justice, and mercy. His position of authority will not be shaken, and His rule will never end.