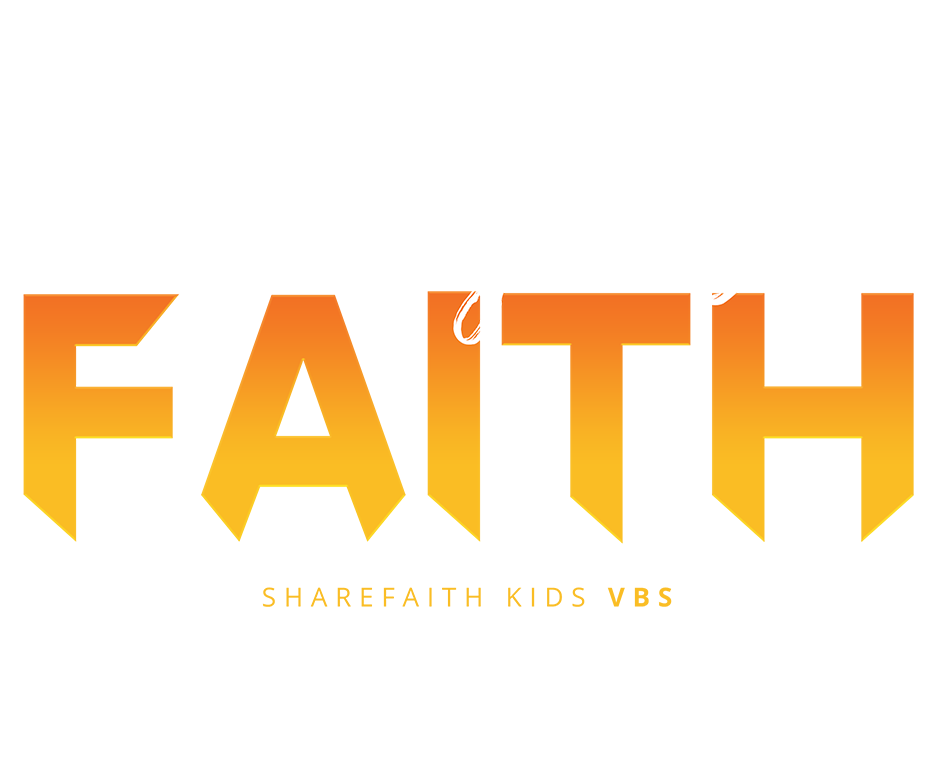 VACATION BIBLE SCHOOL
WELCOME TO COURAGEOUS FAITH – A 5 DAY VBS ADVENTURE!
Below, you'll find all of your Courageous Faith VBS resources assembled into neatly organized zip bundles that are ready to download. Simply choose the resources you want, download and let your Vacation Bible School begin!
DAILY VBS LESSONS
Download all your VBS curriculum, videos, slideshows, activities, Bible quizzes in 5 zip bundles.
There's one for each day of your Vacation Bible School!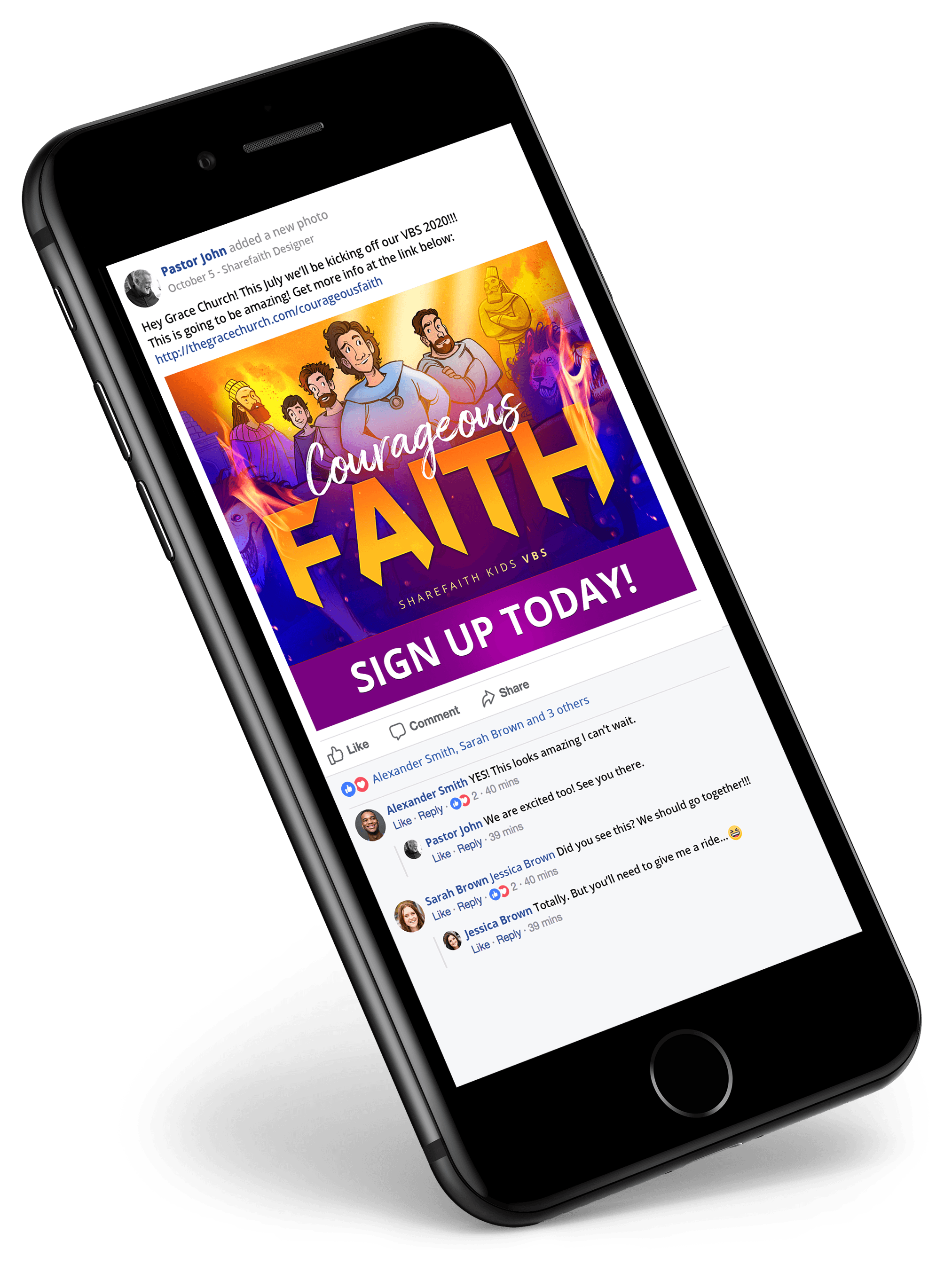 CUSTOMIZE YOUR VBS
Design, customize & share Vacation Bible School social media graphics with the incredible Sharefaith Designer

CUSTOMIZE