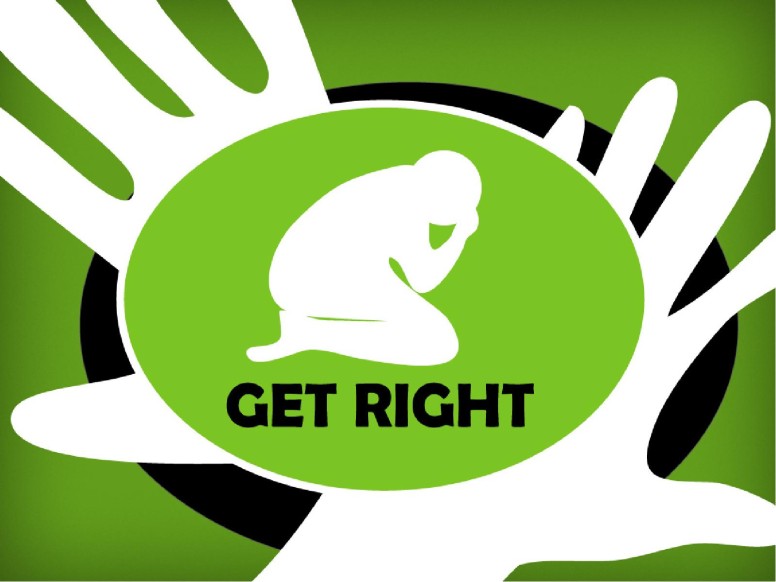 Most Christians know at least one man who can't make up his mind about where he goes to church. He alternates every Sunday between Bert and Ernie's Tent Revival, The Westside Walla Walla Church across from Walmart, and Pastor Tom's Psychedelic Scientology Pagoda in the mall. He also attends AA meetings on Wednesdays, NA meetings on Fridays and on Thursdays he goes to Bible study.
At Bible study, he has no problem opening up. The problem is that no one can get him to shut up. And when the lessons discuss the need for prayer and Bible reading, this man brags about how early he wakes up to pray and how long. He describes his six-hour daily Bible reading sessions and tells the story of how he was recently led by the Spirit to fast for two months.
This man also is divorced, doesn't pay child support, can't hold a job for more than a few months and is a heavy drinker. Because of his unwillingness to be fathered, a religious spirit has entered his life and is destroying it.
Being a Christian is never a one-man show. They say it takes a village to raise a child, and that includes new believers and all spiritual children. The heartbeat of the Kingdom of God is submission and relationship. This is the fuel in which a Christians can grow in maturity and where we learn to train others.
Jesus understood the importance of submission. Trinitarians beleive that Jesus is equal with and is God, but even so, He submitted to the father's will. "
And He (Jesus) said, Abba, Father, all things are possible to You. Take away this cup from Me. Yet not what I will, but what You will
". (Mark 14:36)
The Daddy Law (as described in the introduction to this series) requires submission. Submitting to others can sometimes be humiliating as our lives are opened up and faults are revealed. Spiritual freedom is linked directly to being fathered.
Hopping from one church to another or just not being involved with the church community is unbiblical and can severely damage the soul. A religious spirit gives a pseudo-sense of salvation and is used by the enemy to destroy profitable relationships in the life of a Christian.
Humility and courage are needed to truly become a son in the Lord. Jesus said that unless we humble ourselves as dear children, we will not see the Kingdom. God desires sons.