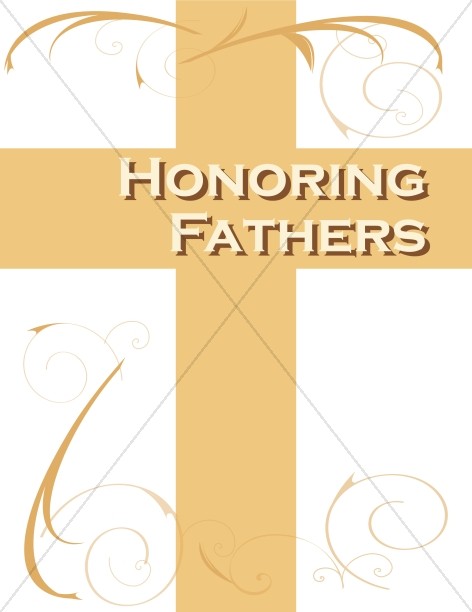 The Bible is very specific in regard to proper roles and relationship. One of the Ten Commandment is to honor parents. By honoring parents, we bring honor and respect to the family name. With so many broken homes and fatherless children, it is hard to discern the meaning of this commandment. Some fathers are unworthy of honor. How does a Christian bring honor to their parents when their parents deserve none?
During the course of this series we have discussed what I termed the universal Daddy Law. (For details, read the Introduction) There is evidence of this law at work throughout the Bible and it is enforced through our consciousness. Humankind has an inherent desire to have a perfect father.
I was named after my dad, Roberto Jose Perez. Before I became a Christian, I associated my name to the dishonorable conduct of my dad. He broke many promises and while he has always shown love for me, he has disregarded his children and considered some a nuisance. It was when I finally realized the work of the Daddy Law in the universe that I viewed my name as a means to honor and love my father.
In the Old Testament, Johnathan was the son of Saul, who was a fearful man who disobeyed God. Saul was unworthy of honor in any sense of the word. David was Saul's armor bearer and when he was anointed as the king, Saul sought to kill David. Johnathan and David were best friends and even as Saul wanted to murder David, Johnathan stayed true to his friendship and honored his father to the death.
We are commanded by God to honor our parents to the death. Honoring your parents doesn't always mean that we do what they say, but that we respect and love them regardless. If your parents are worthy of honor then you must submit and obey them. If they are dishonorable, then you are given the opportunity to bring honor to them.
I carry my father's name proudly. I choose to bring respect to the name Perez, though it may not deserve it. We honor God's name by carrying it with us. We are called Christians. God requires that each of us conduct ourselves as such. When we decide to honor our parents, we also are healed from any hurt and disappointment. The bitterness of the past is turned into true love as the Daddy Law is implemented into our way of thinking.