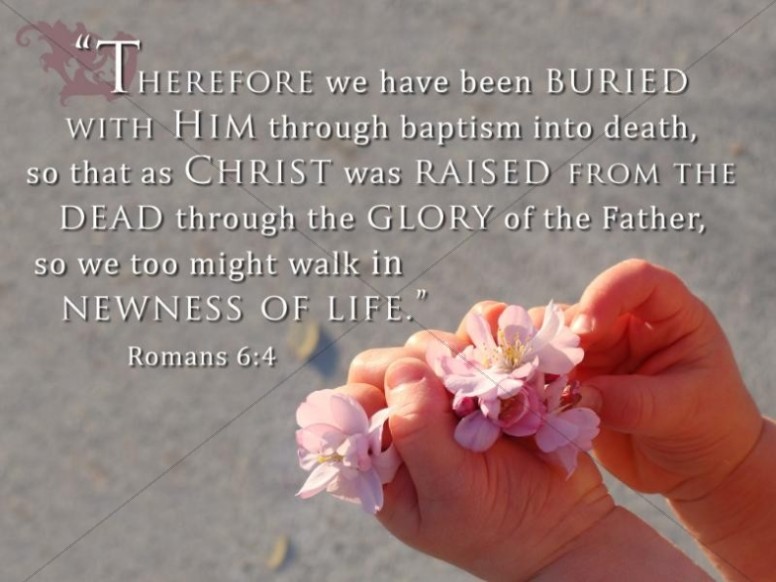 "If we live in the Spirit, let us also walk in the Spirit." (Galatians 5:25)
The phrase Walk in the Spirit refers to lifestyle. In Biblical terms, to walk means to conduct oneself in a particular manner; pursue a particular course of life. This concept is introduced in Genesis where it specifically says that "Enoch walked with God" and "Noah walked with God." God revealed and communicated information to them, and they heard His voice and obeyed His instructions.
"By faith Abraham obeyed when he was called to go out to the place which he would receive as an inheritance. And he went out, not knowing where he was going."
(Hebrews 11:8) God spoke to Abraham, and Abraham heard and literally obeyed His words. Christians can learn to walk with God just like the men of God in Bible times.
"I say then: Walk in the Spirit, and you shall not fulfill the lust of the flesh."
(Galatians 5:16)
People are programmed from infancy to walk in and according to "The lust of the flesh," according to their selfish thoughts, desires and feelings. When a person receives Jesus Christ as Lord and becomes a Christian, the Bible says to learn how to walk in the Spirit, no longer living like unbelievers who do not know the Lord. Ephesians says,
"that you should no longer walk as the rest of the Gentiles walk, in the futility of their mind."
Ephesians teaches to
"walk circumspectly, not as fools, but as wise."
'Circumspectly' means accurately, precisely or exactly. Christians are to learn to walk correctly according to God's revealed Word.
Messages of knowledge or wisdom, or information regarding spiritual conditions, are given by God according to His prerogative. No one squeezes anything out of God. Believers need to prepare themselves to be
"useful for the master, prepared for every good work."
(2 Timothy 2:21) Christians need to be ready, willing and able to carry out whatever it is that He wants done. God knows if they will be able to identify His "still small voice" or not. God gave His written Word, and He expects His people to read His Word, to learn, obey and carry out the written revelation.
The following are basic principles required to walk in or by the Spirit.
Study the Word of God.
"Study and be eager and do your utmost to present yourself to God approved (tested by trial), a workman who has no cause to be ashamed, correctly analyzing and accurately dividing [rightly handling and skillfully teaching] the Word of Truth."
(2 Timothy 2:15) (Amplified Bible)
Pray
. Focus on worshiping and praising God, and be ready to pray for people and situations. Paul encourages all Christians to be
"praying always with all prayer and supplication in the Spirit, being watchful to this end with all perseverance and supplication for all the saints."
(Ephesians 6:18)
"Be anxious for nothing, but in everything by prayer and supplication, with thanksgiving, let your requests be made known to God."
(Philippians 4:6)
Become Meek.
Meekness is cooperating with God, yielding to His direction and methods.
"Now the man Moses was very meek, above all the men which were upon the face of the earth."
(Numbers 12:3 KJV) Deuteronomy says that the Lord knew Moses face to face, and, by revelation, Moses wrote the first five books of the Bible.
Obey God.
Obedience goes hand in hand with meekness. Do not add to, modify or delete any of what God has said.
"Has the Lord as great delight in burnt offerings and sacrifices, as in obeying the voice of the Lord? Behold, to obey is better than sacrifice, and to heed than the fat of rams."
(1 Samuel 15:22) Do not argue with God. Compare Jonah with Ananias in Acts 9.
Do not be deceived by the five senses or feelings.
"For we walk by faith, not by sight."
(2 Corinthians 5:7)
"For the Lord does not see as man sees; for man looks at the outward appearance, but the Lord looks at the heart."
(1 Samuel 16:7)
Wait on the Lord.
This does not mean to sit around and do nothing. Waiting on the Lord means to keep believing, keep reading or praying. Be patient. Do not jump the gun, or get ahead of God.
John chapter 11 is about Jesus raising Lazarus from the dead.
"So, when He heard that he was sick, He stayed two more days in the place where He was."
(John 11:6) Jesus waited, but once the revelation was given, Jesus moved. He was not late. He was just in time. The timing of God is perfect. He is never late, and seldom early.
"I wait for the Lord, my soul doth wait, and in his word do I hope."
(Psalm 130:5)
Read God's Word, studying the accounts of God's men and women walking with God. Look for more keys and tips that help to understand how God works. He will never fail or disappoint His people.