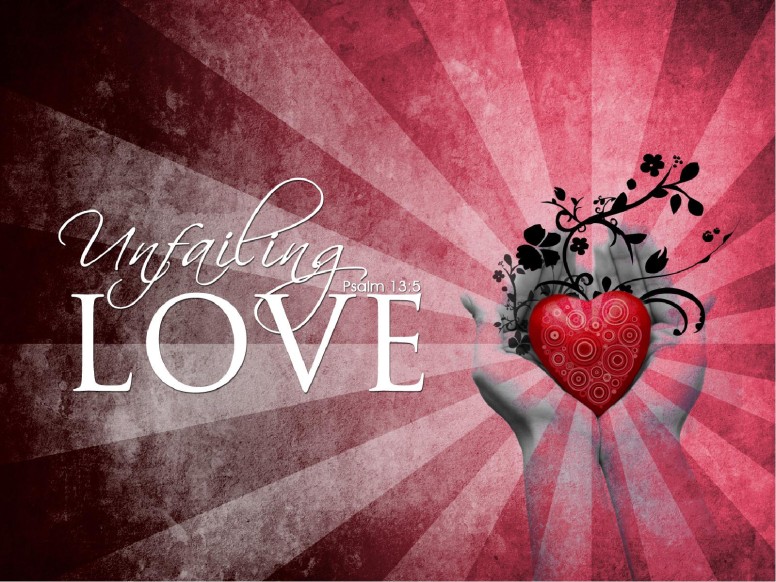 Galatians 5:22 and 23 lists the fruit of the Spirit. Love is first. Love is the catalyst, the energizer, the reason and the purpose for the beginning and the end of all things. God is love, and everything started from His love. Because of love, God will complete everything and make all things new in the future. Love decides, love acts, love pushes, love pulls, love starts, love finishes, love gives, love waits.
God's divine love is injected into a person at the point of salvation. Since it is God's very own love, it is unconditional, not an emotion, but a deliberate action. This love is first directed towards God, then towards fellow Christians, and to all other people. "
We love Him because He first loved us. If someone says, 'I love God,' and hates his brother, he is a liar; for he who does not love his brother whom he has seen, how can he love God whom he has not seen? And this commandment we have from Him: that he who loves God must love his brother also."
(1 John 4:19-21)
First Corinthians 13 defines this type of love succinctly. The first three verses uncompromisingly state that without this love evidenced in a believer's life, no other actions really make a difference. The Amplified Bible enhances and embellishes this chapter in an enlightening way. "
Love endures long and is patient and kind; love never is envious nor boils over with jealousy, is not boastful or vainglorious, does not display itself haughtily. It is not conceited (arrogant and inflated with pride); it is not rude (unmannerly) and does not act unbecomingly. Love (God's love in us) does not insist on its own rights or its own way, for it is not self-seeking; it is not touchy or fretful or resentful; it takes no account of the evil done to it [it pays no attention to a suffered wrong]."
The Bible teaches that all of the believers are to be rooted and grounded in love, to walk in love, as Christ loved, genuinely giving of themselves in service. As children of God, Christians are instructed to imitate Him. Love is what everyone wants and needs, and can never get enough of. Love heals, transforms and unites. Love always works. Love never fails.